We support teens building healthy relationships and combating suicide, anxiety, stress and other challenges so that young people can focus on achieving in school.

Immediate Help
If you or a loved one is struggling with self-harm or suicidal thoughts, call the National Suicide Prevention Lifeline at 1-800-273-8255. The services are free and available 24/7.
LGBTQ+ youth can also reach out for support from The Trevor Project at 1-866-488-7386.
The National Sexual Assault Hotline is free and available 24/7 at 1-800-656-HOPE.
Defining Terms
All definitions per the Cleveland Clinic unless otherwise noted:
Mental wellness (or mental health): the foundation for emotions, thinking, communication, learning, resilience and self-esteem. Mental health is also key to relationships, personal and emotional well-being and contributing to community or society.
Depression: a depressed mood is a normal reaction to loss, life's struggles, or injured self-esteem. Sometimes, however, depression becomes intense, lasts for long periods, and prevents a person from leading a normal life.
Anxiety: anxiety is a normal human emotion. Many people feel anxious, or nervous, when faced with a problem at work, or before taking a test or making an important decision.
Stress: the body's reaction to any change that requires an adjustment or response. The body reacts to these changes with physical, mental, and emotional responses. Stress is a normal part of life. You can experience stress from your environment, your body, and your thoughts. Even positive life changes such as a promotion, a mortgage, or the birth of a child produce stress.
Mindfulness: being present in the current moment, rather than spending time anticipating concerns, thinking about what might happen or what did happen. (Dr. Suzanne Sukol)
Healthy relationship: relationship between two people with open, honest and safe communication; mutual respect; compromise; reassurance and encouragement; and healthy boundaries. (Loveisrespect.org)
Why Mental Wellness and Healthy Relationships Matter for Students
Local Actions to Improve Mental Wellness and Relationships
Start with your own self-care and mental wellness. Are you stressed out? Overburdened and anxious? If this is a regular feeling, does it comes from specific environments or causes? If it is more general, could you reduce your anxiety and stress by cutting back on the number of clubs or activities you do? Recognizing our emotions can be tricky; taking steps to respond to them is important but even more difficult at times. If you need support to work through what you're feeling and how to improve the situation, seek advice from a friend, a peer counselor, or an adult you trust.
Does your school or youth organization have a mental wellness and/or relaxation club, or times set aside for mental health? Consider getting a group together to do yoga, meditation, and other activities on a weekly or regular basis to calm your mind, help you de-stress, and regain your focus.
How has social media helped or harmed your mental wellness and self-image? Plan a group conversation on this topic to hear multiple perspectives. Ensure whomever is leading the discussion has been trained to facilitate. After participants have shared their general feelings and experiences, try to shift toward action items or solutions you can take so that social media nurtures and enriches your life.
One of the best strategies for getting young people to share the challenges they are facing, and to get the relevant help they need, is peer counselors. This is a group of teens who are trained to be available for any student to share what's going on, be an active listener, and to connect them with resources for help. If your school has an existing peer counseling program, consider signing up to be trained. If your school does not have a peer counseling program, check out these questions and suggestions to start one.
Host a screening of One Love's Escalation workshop, which features a film about dating violence and abuse relationships, followed by discussion. Consider expanding the audience beyond your club to anyone who may be interested. Oftentimes, students in unhealthy relationships may seek out educational experiences like these when given the opportunity, but ensure it's presented in a way so there is no stigma attached for attending.
YCD Workshops on Mental Wellness and Healthy Relationships
Below are example workshops YCD has hosted in the past through our conferences for students and educators; contact us to request more information or connect with a presenter.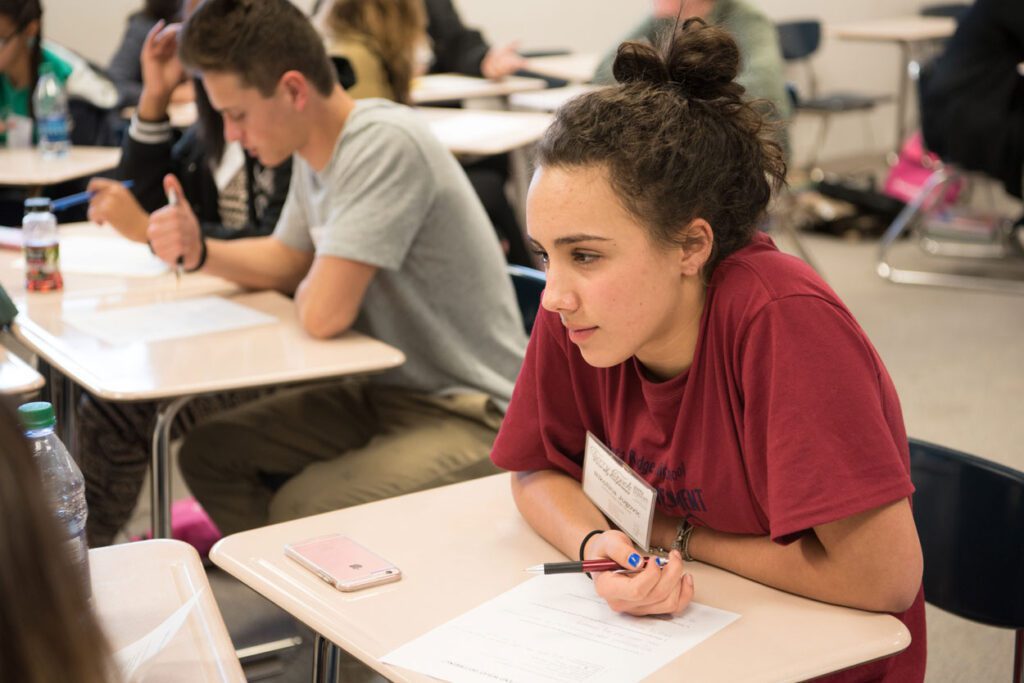 A Student's Guide to Handling Depression, Anxiety and Stress
Students will learn about the neuro-biological basis of emotion, and participate in a positive discussion about depression, anxiety, and stress. Special emphasis will be placed on psychological tools to cope with difficult thoughts and emotions—something that everyone has! Local psychologists will provide you with some useful strategies on how to boost your happiness quotient!
Presented in various iterations by local psychologists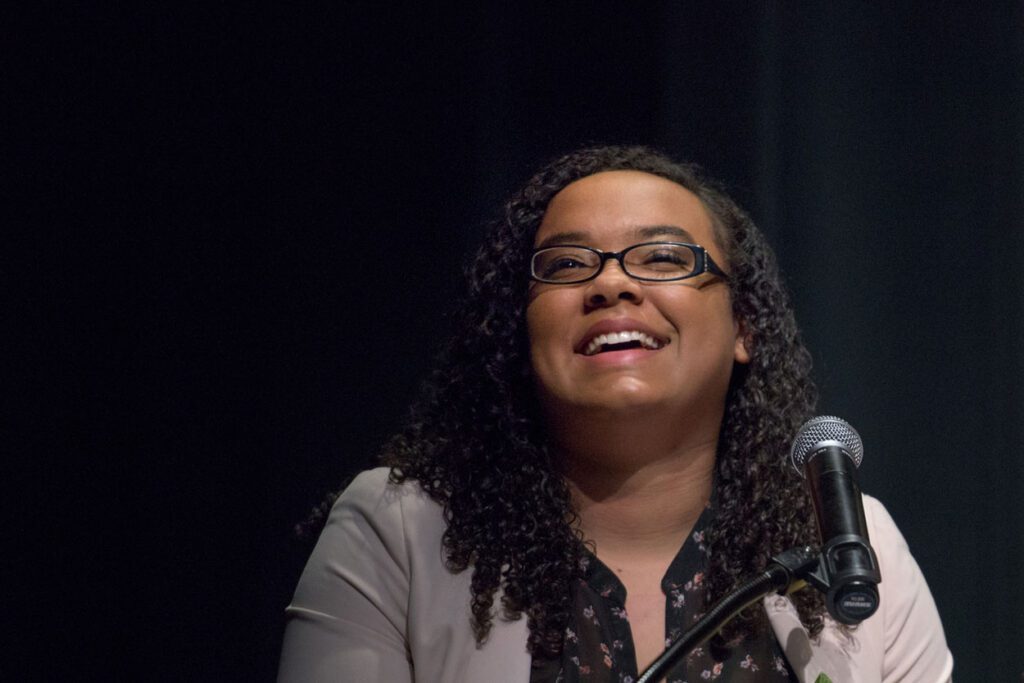 Embracing Failure as a Way to Grow
This interactive workshop will give insight into real failures and hardship while evaluating the participants' relationship to failure. Attendees will learn how to embrace failure and use it to gain knowledge. We will discuss strategies on how to take away the negative connotations that surround failure and, instead, show how failure can be as much of a friend as success can be.
Presented by YCD alumna Samantha Sparks, Denver, CO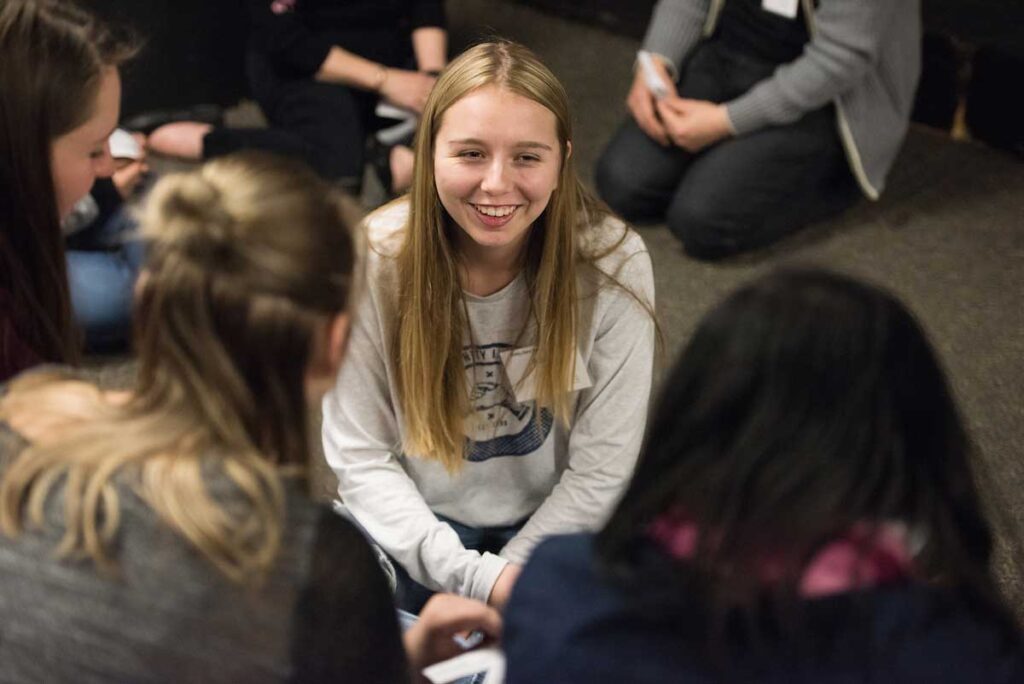 Empowering You to Prevent Suicide
In this session, participants will gain insight and information into the risk factors students face when it comes to suicide. We'll debunk some myths and face some hard truths. The goal? To feel empowered to support ourselves and one another, working toward prevention of suicide in our community.
Presented in various iterations by: Amanda Edwards, LPC, Denver, CO; and Agora Crisis Center, Albuquerque, NM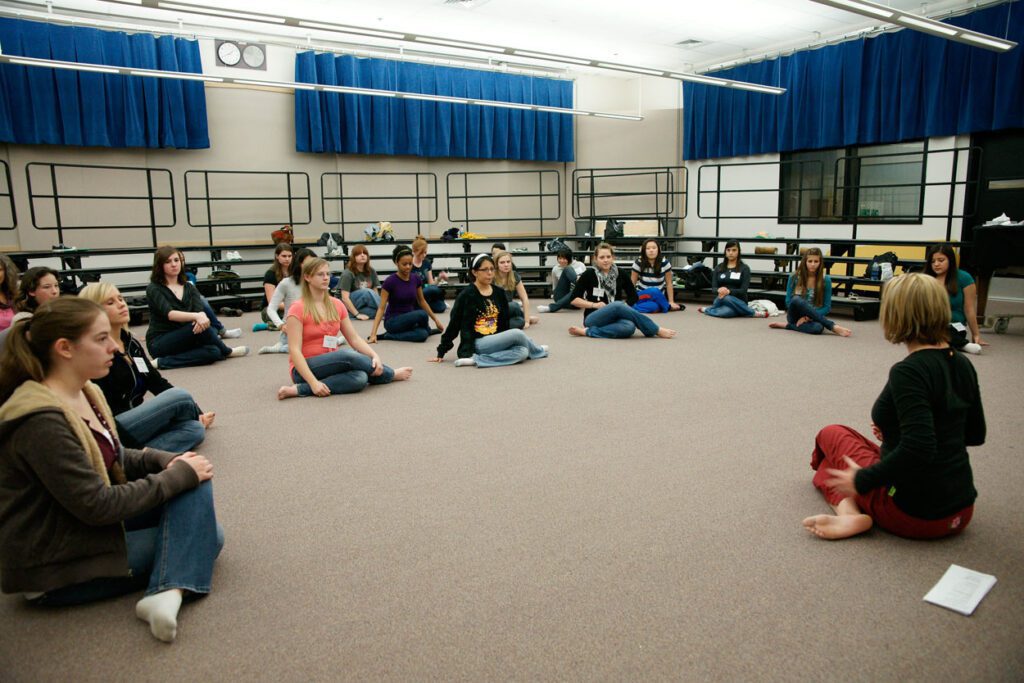 Finding Self through Yoga
This workshop will allow students to experience the ancient Indian practice of yoga as they discover ways yoga can benefit them in their daily lives. We will explore techniques for relaxation and stress relief to find peace with ourselves. It is through acceptance of our authentic selves that we can become prepared as vehicles for positive change in our communities and the greater world.
Presented in different iterations by: bhavana Kids, Denver, CO; and Mountain Recreation, Gypsum, CO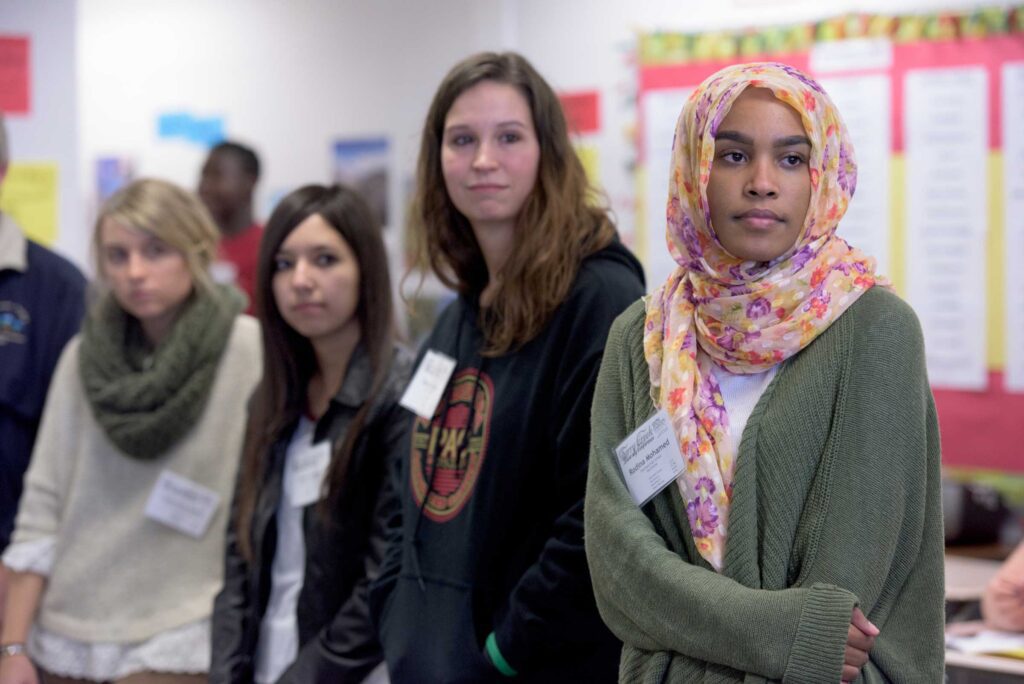 Mindfulness for Teens
We can't change our biases until we know what they are, and mindfulness can serve as a tool to interact differently with other people, especially across social differences. We will start out talking about what mindfulness is, its roots in Eastern/Buddhist philosophy, and how it can be used not only for self-care, but to minimize implicit bias and create cultural inclusion. We will interactively discuss each of these topics, ask participants to bring their whole selves into the room (not just their intellects) to mindfully check in to their own bodies as they consider their own biases and embodied reactions to stereotypes, and offer solutions and strategies for culturally inclusive behavior.
Presented by Dr. Dena Samuels, Denver, CO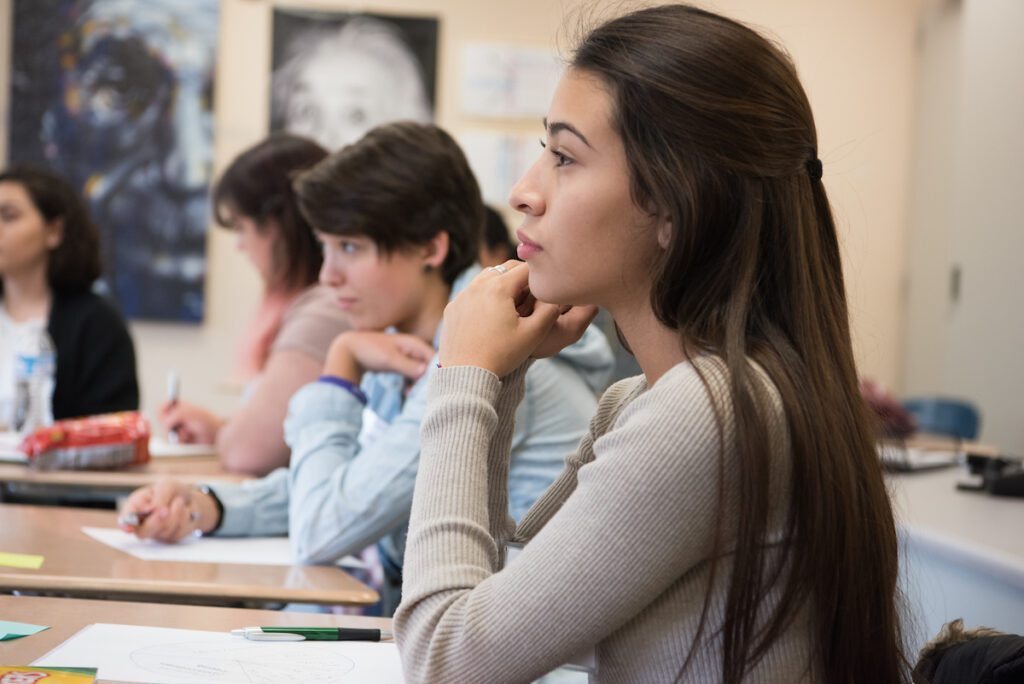 Navigating Difficult Decisions
We are often faced with choosing between seeming opposites, some not as clear as others. Using whole and small group activities, we will explore strategies you can use to make decisions in a healthy and balanced way that builds self-confidence.
Presented by Women's Empowerment Workshop, Gypsum, CO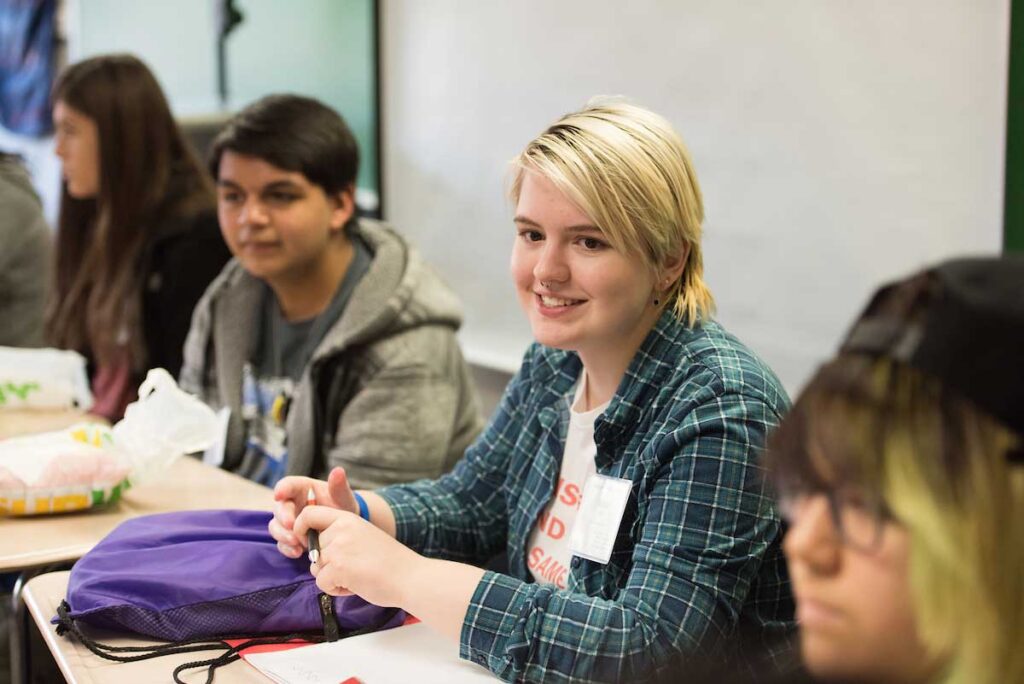 Preventing Sexual Violence and Supporting Survivors
This session will explore the power youth have to create spaces where sexually inappropriate or violent behaviors are recognized, and intervention occurs to support survivors. We will use small group activities and discussion to expand recognition of a range of sexually violent behaviors and the impacts of these behaviors, the systems in place to address these behaviors, and identify how youth have opportunities to intervene at all points as positive bystanders. Youth will practice bystander intervention using real life scenarios commonly described by high school students. Youth presenters will encourage participants to think creatively and develop a broad variety of intervention techniques, honoring personalities, identity, and safety. Presenters will create a safe space to facilitate honest, non-judgmental conversations throughout the session.
Presented in various iterations by: The Blue Bench, Denver, CO; and Bright Future Foundation, Gypsum, CO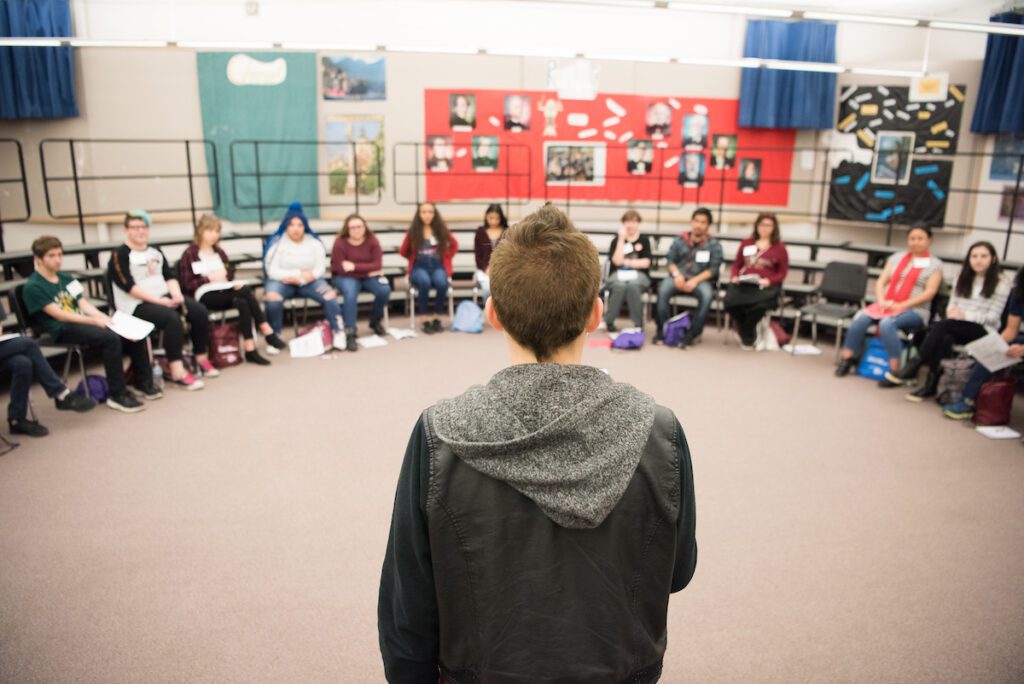 Slam Poetry for Teens
Step inside this workshop and learn how to express your thoughts and feelings through hip hop, poetry, and spoken word. Give voice to our stories of love, struggle, injustice, and celebration. With our words, we can represent our culture and traditions as we strengthen our minds and better our communities.
Presented by YCD alumna and slam poet Jas Davis, Gypsum, CO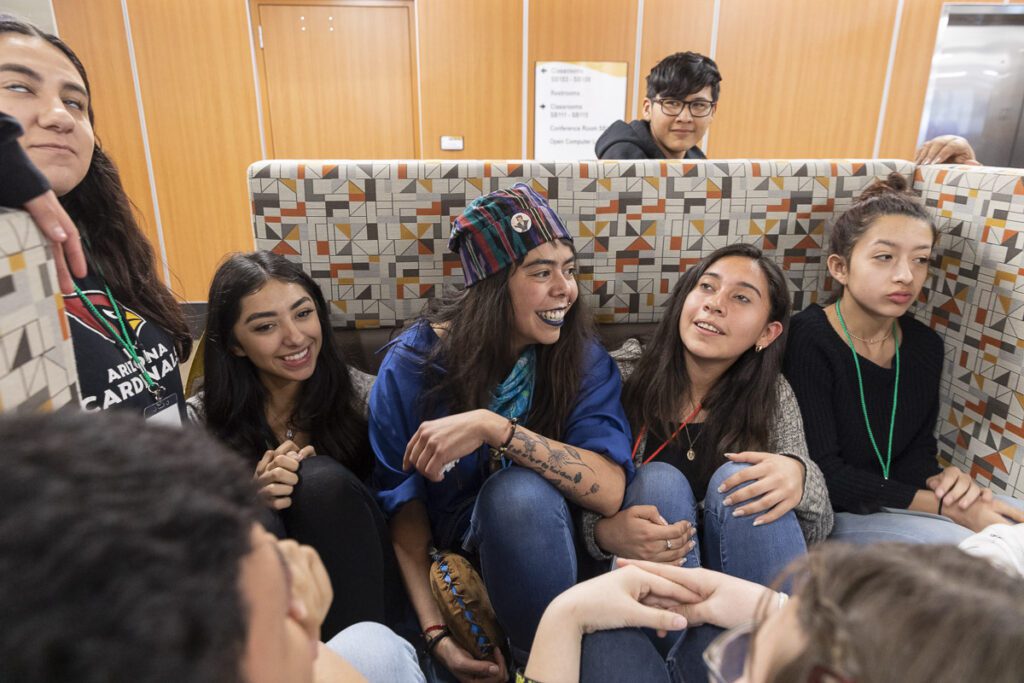 The Power of Space
We will discuss and share the process of creating our own mental health clinic at the Las Montanas Charter High School in Las Cruces—everything from why it is important to have a space where students feel safe and can relax, to the importance of mental health awareness. We will also give tips and recommendations of coping mechanisms as well as advice on how to help friends that may be going through a difficult time.
Presented by students from Las Montanas Charter High School, Las Cruces, NM
Wellness Leaders Who Inspire Us
Here's a list of folx who are leading the conversation on mental wellness and health relationships today, whether on the local or national level. They inspire and inform our work. Follow them on social media, or seek out opportunities to hear them speak to dig deeper on these issues.
Who inspires your work on mental wellness? Share your points of inspiration with us on Twitter:
.@ycdiversity My work on mental wellness is inspired by

Tweet
Mental Wellness Books for Students
Here is a list of recommended books for students and teens that explore and address mental wellness and healthy relationships. You can find free e-books or your local library using OverDrive.com.
Mental Wellness Books for Educators and Parents
And this list is for educators, parents and adults looking for guidance on mental wellness for youth.
Movies Addressing Mental Wellness and Healthy Relationships
Below are movies that address mental wellness in meaningful and compelling ways.
Podcasts on Mental Wellness and Healthy Relationships
Here is a list of recommended podcasts you can download and follow to explore mental wellness and healthy relationships in more detail.
Organizations Supporting Teen Mental Wellness and Healthy Relationships
YCD partners with numerous organizations to offer education and trainings for students on mental wellness and healthy relationships. Below are some of these groups; we encourage you to look into what services, resources and information they can offer for a deeper exploration of these topics.
Jump to: Colorado | New Mexico
National Organizations
Loveisrespect is the ultimate resource to empower youth to prevent and end dating abuse. It is a project of the National Domestic Violence Hotline. Highly-trained advocates offer support, information and advocacy to young people who have questions or concerns about their dating relationships. We also provide information and support to concerned friends and family members, teachers, counselors, service providers and members of law enforcement. Free and confidential phone, live chat and texting services are available 24/7/365.
The National Eating Disorders Association (NEDA) is the largest nonprofit organization dedicated to supporting individuals and families affected by eating disorders.
We can all help prevent suicide. The National Suicide Prevention Lifeline provides 24/7, free and confidential support for people in distress, prevention and crisis resources for you or your loved ones, and best practices for professionals. The Lifeline is available at 1-800-273-8255.
One Love educates young people about healthy and unhealthy relationships, empowering them to identify and avoid abuse and learn how to love better.
SafeBAE is a survivor-founded, student-led national organization whose mission is to end sexual assault among middle and high school students. As the only national peer-to-peer organization of our kind, we help promote culture change by giving teens the tools to become activists and shift school culture through raising awareness about dating violence, sexual harassment and assault, affirmative consent, safe bystander intervention, survivor care, and their rights under Title IX.
Art from Ashes exists to empower struggling youth by providing creative programs that facilitate health and hope through expression, connection and transformation. Their youth empowerment programs allow marginalized young people to express their creative genius through poetry and spoken word (Phoenix Rising); visual and tactile art (Drawing on Air); and drama and creative play (Casting Shadows), in a non-judgmental space with caring adults and community artists.
The Blue Bench, based in Denver, works to eliminate sexual assault and diminish the impact it has on individuals, their loved ones and the community through comprehensive issue advocacy, prevention and care.
Bright Future Foundation's Youth Violence Prevention team work with youth throughout Eagle County, Colorado with the aim of fostering healthy relationships and building leadership skills.
Creative Strategies for Change works with schools, organizations, and communities, to mobilize arts and education for social justice. CSC programs and services include: consulting, leadership and professional development, workshops, residencies, performances, assemblies, and events.
Interfaith Bridge Counseling provides low-cost individual counseling and low-cost therapy groups for tweens, teens, and twenty-somethings as well as community programming in Denver. All of their therapeutic services are provided with a focus towards self-identity, spirituality, and multicultural diversity.
Joy as Resistance is a non-profit organization dedicated to promoting the hope and joy of LGBTQIA+ youth through comprehensive mental health and wellness services.
Sacred Voices promotes unity and healing through creative expression, especially for Latinx and Native American/American Indian youth.
Agora Crisis Center, affiliated with the University of New Mexico, provides a help-line, online emotional support (chat), information and referrals, volunteer opportunities and community training workshops for anyone in need of emotional support.
The Coalition to Stop Violence Against Native Women (CSVANW), based in Albuquerque, is focused on shaping policy, conducting outreach, increasing awareness, informing priorities and working to ensure that tribal communities are represented within conversations where they have historically been underrepresented. Their grounding in the movement to end violence is not only to organize, but to mobilize our communities towards healthier families and healthier communities. Their youth initiatives include an annual Native Youth Summit, indigenous youth blogs, a Young Indigenous Queer Retreat, community trainings and social media messaging.
Do you have a suggestion of an addition or resource for this page? Share your idea with us.