We educate young people on economic inequality, strategies and resources to address these challenges, and their role in creating economic justice for all.

Defining Terms
Types of Poverty
The term poverty can mean many things; we appreciate Eric Jensen's approach that outlines six types of poverty. Note families or individuals can be affected by one or multiple types of poverty depending on their situation.
Situational poverty is generally caused by a sudden crisis or loss and is often temporary. Events causing situational poverty include environmental disasters, divorce, or severe health problems.
Generational poverty occurs in families where at least two generations have been born into poverty. Families living in this type of poverty are not equipped with the tools to move out of their situations.
Absolute poverty, which is rare in the United States, involves a scarcity of such necessities as shelter, running water, and food. Families who live in absolute poverty tend to focus on day-to-day survival.
Relative poverty refers to the economic status of a family whose income is insufficient to meet its society's average standard of living.
Urban poverty occurs in metropolitan areas with populations of at least 50,000 people. The urban poor deal with a complex aggregate of chronic and acute stressors (including crowding, violence, and noise) and are dependent on often-inadequate large-city services.
Rural poverty occurs in nonmetropolitan areas with populations below 50,000. In rural areas, there are more single-guardian households, and families often have less access to services, support for disabilities, and quality education opportunities. Programs to encourage transition from welfare to work are problematic in remote rural areas, where job opportunities are few. The rural poverty rate is growing and has exceeded the urban rate every year since data collection began in the 1960s.
How Economic Injustice Shows Up
Local Actions to Address Economic Injustice
How does food insecurity show up in your community? Use the US Department of Agriculture's food desert locator to investigate what communities lack access to healthy food. Investigate the racial, socioeconomic and other statistics for the neighborhoods identified as food deserts. Contact your city council members or state representatives to ask what they are doing on food insecurity and food deserts, and pressure them for action.
Start a local, student-driven campaign to erase school lunch debt, so that all students can eat. Learn more about this movement from the #SchoolLunchForAll campaign. And, while you're at it, do a nutritional analysis of the food being provided in school, and work with administration to see what improvements can be made, so that school lunch is both free and healthy for students.
If your community is in an existing food desert, get in touch with any local farmers markets to see if they are donating leftover produce to local hunger relief agencies. If you don't have an existing food bank in your community and there is need — start one! Here are tips on how to start a food pantry.
Volunteer for a local food pantry or food bank. Don't just put in the hours — engage and learn from the staff about what efforts they are taking locally to address food insecurity, and ask how you can get involved.
If you live in a larger city, how has gentrification shaped your community to date? Are there communities facing displacement right now? Launch a group project to conduct interviews of people who are facing gentrification to learn more about the history of these neighborhoods. With permission, film these interviews to make a short documentary that can be shared with city council members or community leaders to put a human face and stories to the problem. Put on a film screening at your school. Press government officials for tangible actions on fighting gentrification and displacement.
Prepare inexpensive care packages that can be distributed to homeless individuals when you encounter them. Conduct a fundraiser at your school to finance the initiative; most care packages can be created for under $20 per person. Anyone under 18 years old should have a parent, teacher or experienced homeless advocate accompany them to distribute care packages, or you can drop off the packages to an existing homelessness agency to distribute on your behalf. Watch this video to learn from a couple in Tacoma, Washington that regularly hand out homeless care packages.
Research what the minimum wage is for your city and state, and see how that compares to the average cost to live in your community. The Living Wage Calculator from MIT can help in this process. Reach out to local organizations working to increase the minimum wage to see how you can get involved. It may be easier and more effective to work on making changes within your city rather than waiting for action at a state or national level depending on your location.
YCD Workshops on Economic Justice
Below are example workshops YCD has hosted in the past through our conferences for students and educators; contact us to request more information or connect with a presenter.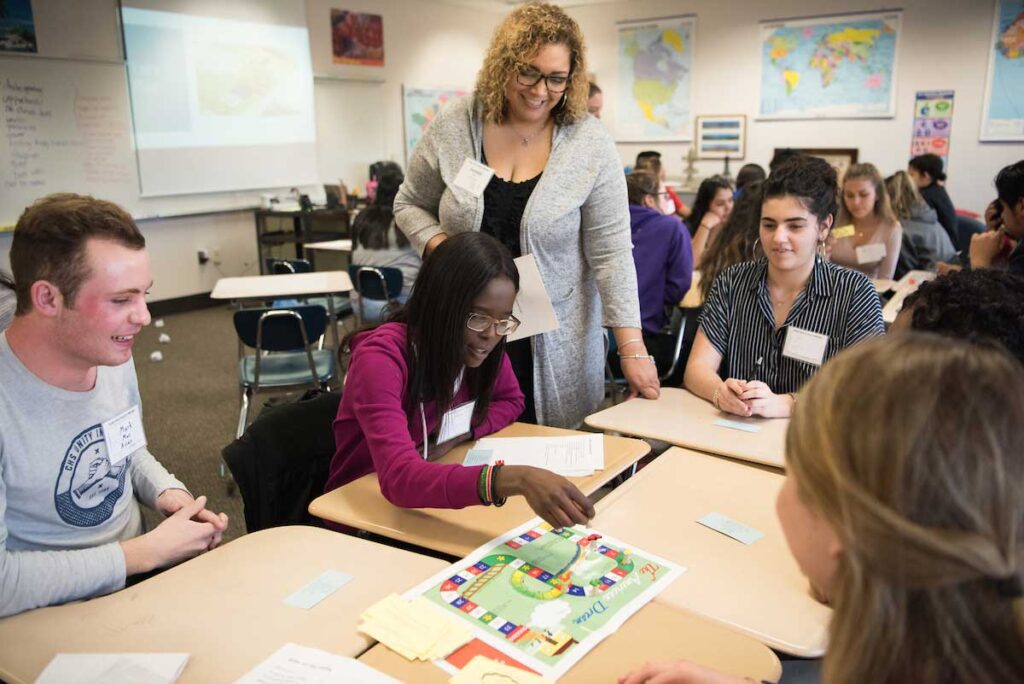 The American Dream: How do You Fit In?
In this workshop we will explore privilege, and the many levels of privilege that we may have, by playing, "The American Dream" game. After playing the game, students will have a discussion around privilege, how you use it to help yourself and how can you use it to help others.
Presented by Dr. Danielle Harris, Denver Public Schools, Denver, CO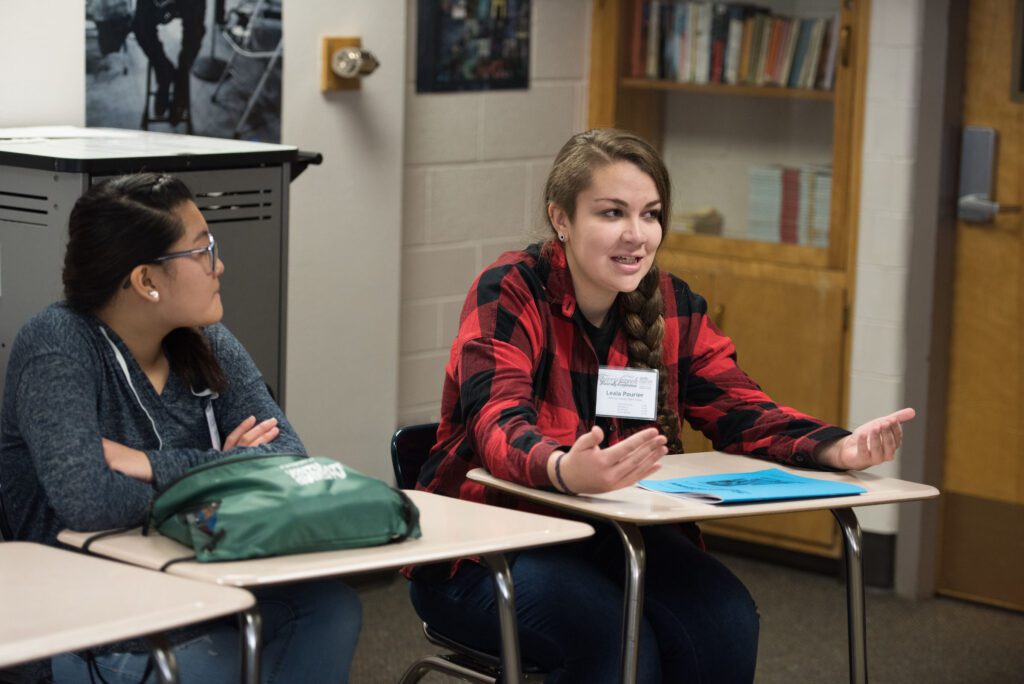 How Much Does it Cost to Live (and Survive) in Colorado?
How much does rent cost? Childcare? Food and gas? Here's your chance to balance and budget and understand what it will take to survive as an adult once you've graduated from high school or college. We'll use the self-sufficiency standard research done by the Colorado Center on Law and Policy to explore and understand how much it takes for families to live and survive in different parts of the state.
Presented by the Colorado Center on Law and Policy, Denver, CO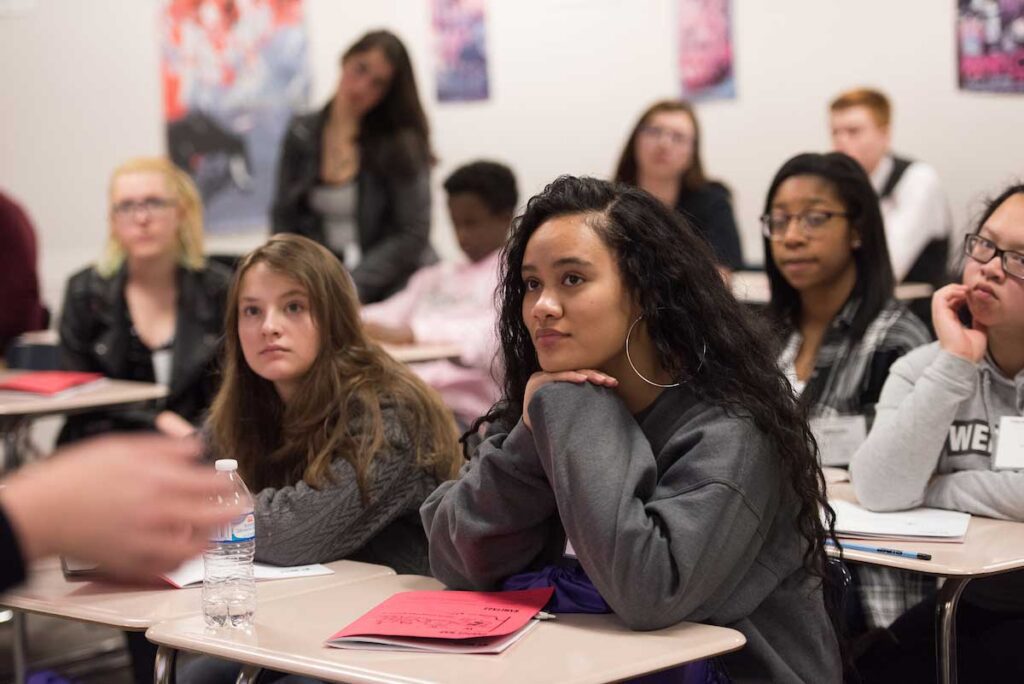 How to Pay for College Without Going Broke
Is paying for college scaring you from applying? Does the financial aid process freak you out? In this session, we will break down it down into simple steps. We will talk about in-state tuition, grants, scholarships and loans, and share some creative ways to save money and pay for college. Learn about common mistakes and hurdles and how to avoid them. Bring your cell phone or laptop or a notepad because you'll get some websites with resources. This session will cover financial aid options for DACA, Dreamer and undocumented students too.
Presented by Dr. Nancy Hernandez, City and County of Denver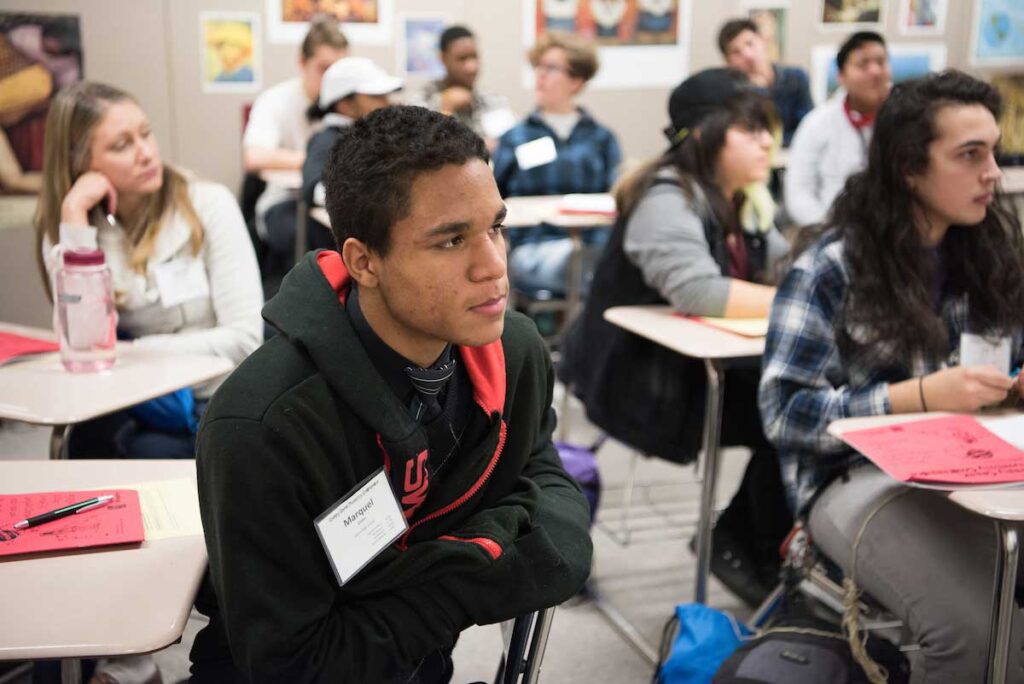 How to Survive When You Go Homeless
If you were to go homeless, how would you survive? What would you include in your backpack? What would you keep and what would you need to leave behind? Where would you eat and how can you make sure you get nutritional balance? How would you make friends? We will teach participants what is involved in homelessness for a deeper understanding of this marginalized and misunderstood population.
Presented by Denver Homeless Out Loud, Denver, CO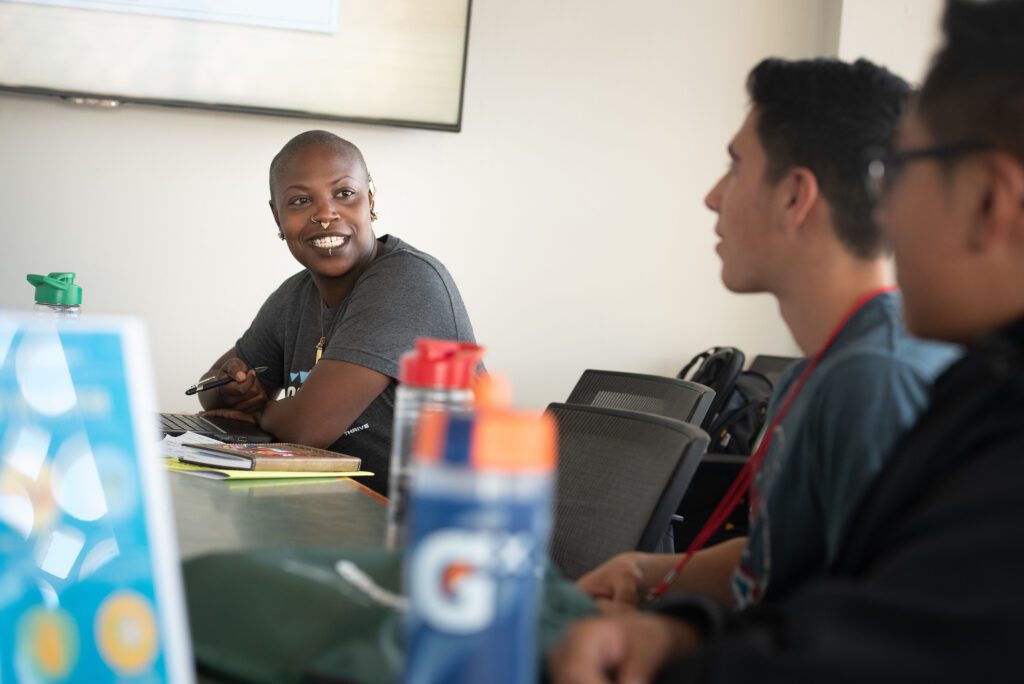 Neighboring across Divides
Join this interactive discussion of the economic challenges facing our local community. We'll review research to show the effects of rising living costs, lack of access to living wages, and insufficient mental/physical support. Throughout the workshop, we will engage in open dialogue about where we see ourselves within this socioeconomic spectrum, and how we can act as neighbors to acknowledge, empower, and engage those who may be lost in that scale.
Presented by Homeward Alliance, Fort Collins, CO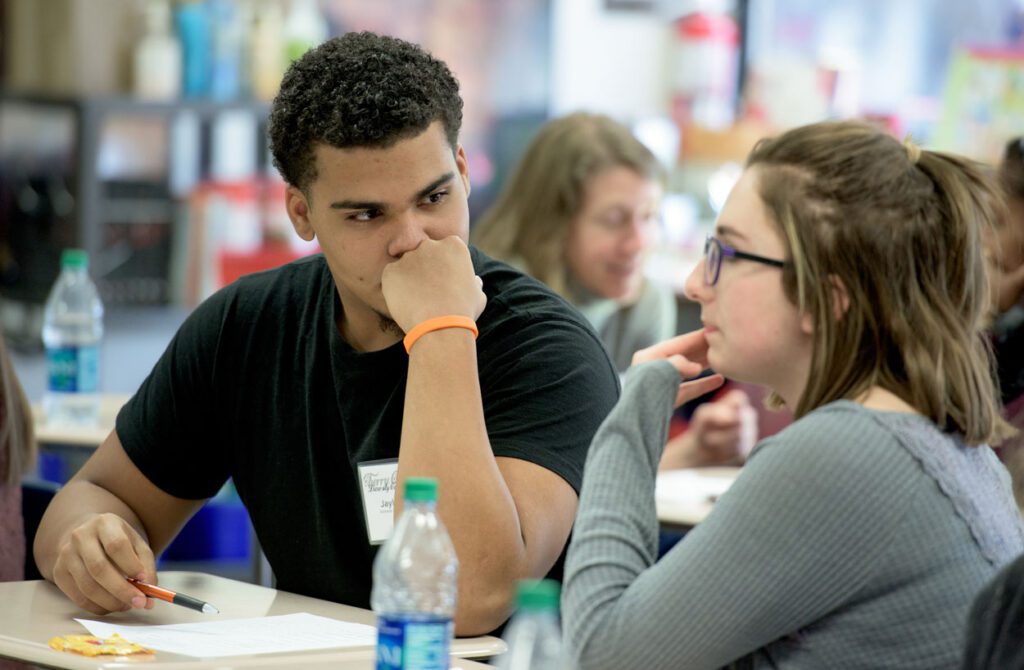 Youth Homelessness
After a local overview of homelessness, we'll discuss different factors that commonly lead to teens and young people living on the streets. Most of all, we'll talk about shifting everyone's perspectives to see homeless people as people first. Inclusion means all of us, including the homeless.
Presented in different variations by: Urban Peak, Denver, CO; and Casa Q, Albuquerque, NM
Economic Justice Leaders Who Inspire Our Work
Here's a list of folx who are leading the conversation on economic justice today, whether on the local or national level. They inspire and inform our work. Follow them on social media, or seek out opportunities to hear them speak to dig deeper on these issues.
Who inspires your work on economic justice? Share your points of inspiration with us on Twitter:
.@ycdiversity My work on economic justice is inspired by

Tweet
Economic Justice Books for Students
Here is a list of recommended books for students and teens that explore and address economic justice. You can find free e-books or your local library using OverDrive.com.
Economic Justice Books for Educators, Parents and Adults
And this list is for teachers, educators and adults looking for guidance on economic justice within the classroom or school system or beyond.
Movies Addressing Economic Justice
Below are movies that address economic justice topics in meaningful and compelling ways.
Podcasts on Economic Justice
Here is a list of recommended podcasts you can download and follow to explore economic justice work in more detail.
Organizations Advancing Economic Justice
YCD partners with numerous organizations to offer education and trainings for students on economic justice issues. Below are some of these groups; we encourage you to look into what services, resources and information they can offer for a deeper exploration of this work.
Jump to: Colorado | New Mexico | Wyoming
National Organizations
The American Friends Service Committee is a Quaker organization that promotes peace and justice for all. The organization's key issue areas include ending discrimination, building peace, defending immigrant rights, ending mass incarceration, and building economic justice.
The Poor People's Campaign: A National Call for Moral Revival, is building a broad and deep moral fusion movement rooted in the leadership of poor people to unite our country from the bottom up. We demand that both major political parties address the interlocking injustices of systemic racism, poverty, ecological devastation, militarism and the distorted moral narrative of religious nationalism.
School Lunch for All is a national campaign to ensure that school meals are provided, free of charge, to every K-12 student in America.
TalkPoverty.org, a project of the Center for American Progress, is dedicated to covering poverty in America by lifting up the voices of advocates, policymakers, and people struggling to make ends meet.
Colorado Coalition for the Homeless works collaboratively toward the prevention of homelessness and the creation of lasting solutions for homeless and at-risk families, children, and individuals throughout Colorado.
Denver Homeless Out Loud was born in 2012 as a reaction to Denver's "urban camping ban." The group works to both amplify the voice and defend the rights of people experiencing homelessness, and is made up of people who have experienced or are currently experiencing homelessness.
Homeward Alliance supports various programs to help individuals and families who are homeless or at-risk of homelessness in Fort Collins and northern Colorado.
HomewardBound of the Grand Valley, based in Grand Junction, provides a safe and healthy step for homeless adults and families on their pathway to home.
Pueblo Rescue Mission, based in Pueblo, provides comprehensive human services that seek to help individuals experiencing homelessness, poverty, or addiction onto a pathway to recover.
Urban Peak operates in Denver and Colorado Springs, and provides a full convergence of services for youth ages 15 through 24 experiencing homelessness or at imminent risk of becoming homeless.
Casa Q, based in Albuquerque, provides safe living options and services for lesbian, gay, bisexual, transgender, queer and questioning (LGBTQ) youth, and allies who are at risk of or experiencing homelessness.
New Mexico Coalition to End Homelessness is a partnership of 70 member organizations across the state dedicated to ending homelessness in New Mexico, through a range of services from prevention to permanent housing.
Do you have a suggestion of an addition or resource for this page? Share your idea with us.