We support young people leading the way in abolishing gender stereotypes, advancing gender equity, and creating a world free of misogyny.

Defining Terms
Below are some key terms relating to the fight for gender justice and equity:
Patriarchy: a political-social system that insists that males are inherently dominating, superior to everything and everyone deemed weak, especially females, and endowed with the right to dominate and rule over the weak and to maintain that dominance through various forms of psychological terrorism and violence. (bell hooks)
Sexism: beliefs that rationalize the patriarchy by naturalizing sex differences. (Kate Manne) For example, sexism claims that in the "natural" order of social organization, women act as emotional and social caregivers.
Misogyny: social systems or environments where women face hostility and hatred because they're women in a man's world. (Kate Manne) Misogyny enforces sexism and sexist ideas through social structures, policies and behaviors.
Feminism: a movement to end sexism, sexist exploitation, and oppression. (bell hooks)
Gender justice: ending the inequalities between women and men that are produced and reproduced in the family, the community, the market and the state. (UN Women)
Gender equity: a set of actions, attitudes, and assumptions that provide opportunities and create expectations about individuals, regardless of gender.
Also, an important note on inclusion: trans women are women, and trans issues need to be considered as part of gender justice. More information and resources on trans topics can be found on the page for LGBTQ+ Youth.
How Gender Injustice Shows Up in Today's World
Starting with physical security, women and girls are much more likely to face harassment, domestic violence, stalking, and rape than males. The National Domestic Violence Hotline reports that females ages 18-34 generally experienced the highest rates of intimate partner violence (IPV).
Women are also more likely to live in poverty. Across the U.S., 15.5% of women live in poverty compared with 11.9% of men, according to a report from the Institute for Women's Policy Research.
Everyone should be paid the same amount to do the same job regardless of gender, right? This is not (and has not been) the case in the U.S., which has a persistent "gender pay gap" where women, especially women of color, earn less than their male counterparts for doing the same work. In 2020, white women make only $0.81 for every dollar a white man makes, and Black, Latinx and Native women make $0.75 for every dollar a white man makes. You can explore the gender pay gap in detail here with PayScale.
Women are hugely underrepresented in government at all levels. Although women are 51% of the U.S. population, only 25% of the Senate and 23% of the House of Representatives are women. This means when laws are debated and passed, women's voices are not being reflected and heard appropriately.
Female athletes are consistently paid less and have their matches or games covered less by sports media (just ask the U.S. Women's Soccer team, which is suing the U.S. Soccer Federation for equal pay).
Local Actions to Address Gender Justice
Here are just a few ideas of ways students can take action locally to advance gender justice and equity in your school or community:
Invite a local non-profit organization that supports sexual assault victims to conduct a workshop on sexual harassment. Promote attendance so that all students feel invited and compelled to attend. Come up with a group plan on how to combat sexual harassment in your school and community.
Conduct research on the attendance, funding and support for female versus male sports and athletics in your school. Does your school celebrate and support female athletes equitably? Are there policy, funding or other changes your administration should make to bring equity between male and female sports teams?
Does your school support healthy masculinity? Conduct a roundtable or panel discussion among male students from different backgrounds on the pressures they feel connected to masculinity, and have an open dialogue around how to create a healthy masculinity culture in your school and community.
Learn more about the epidemic of missing and murdered indigenous women (MMIW). Seek out a local indigenous speaker or organization to share information, or if none are available in your local community, check out the Coalition to Stop Violence Against Native Women and their resources. After learning, share and spread the knowledge, and support Native people's work to end the epidemic.
Are women and girls represented equitably in your school's Student Council, popular clubs and extracurricular activities, and other leadership roles? If not, conduct a project to look at the history behind female leadership in the school, and come up with a plan to promote and encourage female student leadership.
YCD Workshops on Gender Justice
Below are example workshops YCD has hosted in the past through our conferences for students and educators; contact us to request more information or connect with a presenter.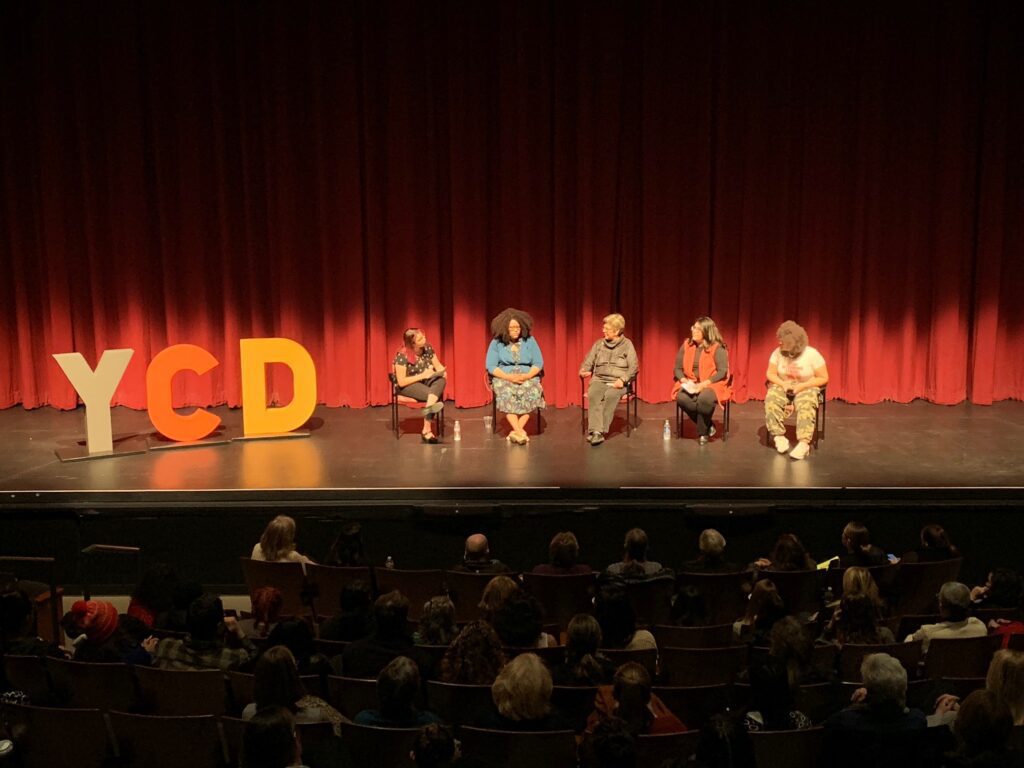 The 2020 Feminist
YCD hosted an intergenerational discussion on what it means to be a feminist in 2020. After a brief review of how the feminist movement started, a panel of women ranging in ages from 17 to 80 discussed where we are as a society, and where we need to go next. We were proud to be joined by anti-oppression activist and trainer Regan Byrd; slam poet Jas Davis; Sonya Garcia Ulibarri, CEO of Girls Inc of Metro Denver; and the trailblazing Colorado politician Polly Baca.
Presented by YCD in alliance with Girls Inc. of Metro Denver, Denver, CO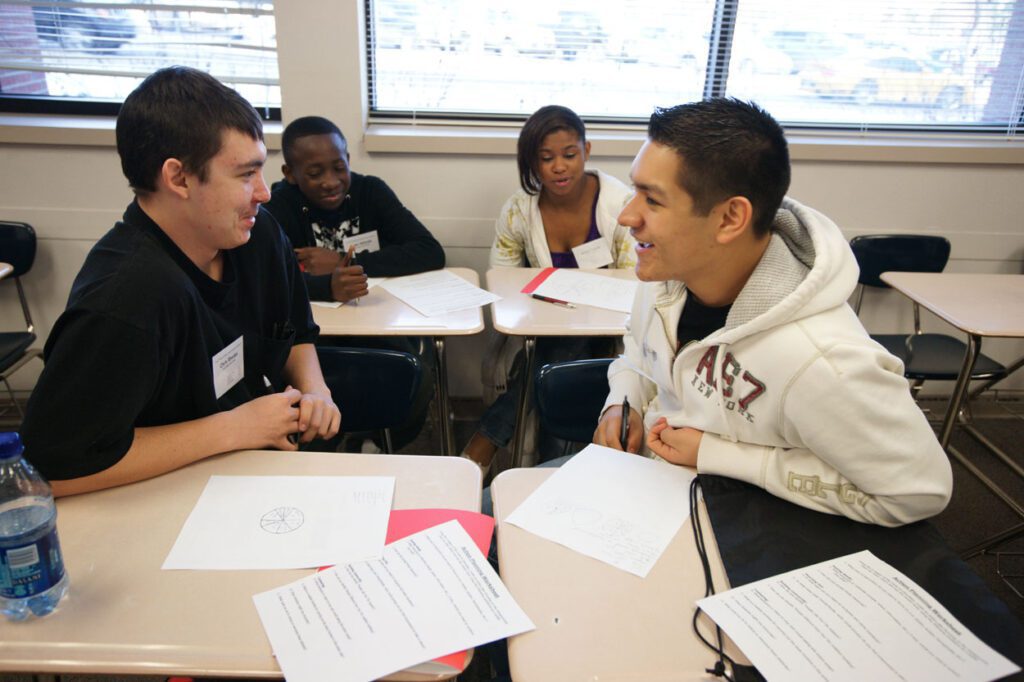 Healthy Masculinity = Healthy Men
It's no secret that the quality of life for many men and boys has declined in the past several decades—from addictions to absent fathers, and failure to launch, to suicide across the lifespan. The presenters will discuss the roadblocks to healthy manhood, based our society's "man rules", and will show how those rules impede physical, social, emotional and psychological health. Finally, as a group we will create solutions for improving health for men/boys. By exploring this important relationship between masculinity norms and health, we can begin to improve the lives of men, boys, and ultimately everyone.
Presented in different iterations by: Dr. Steve Rissman, Metropolitan State University, Denver, CO; and Together 4 Brothers, Albuquerque, NM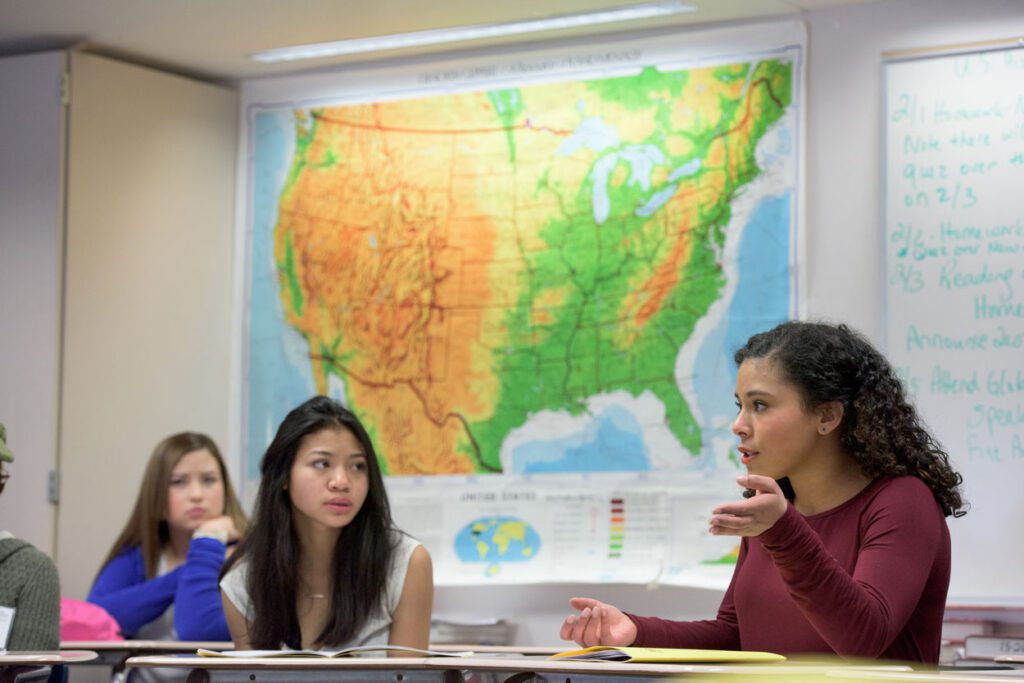 Hurting vs. Flirting: Do You Know the Difference?
Sexual harassment is one of the most common forms of bullying in schools. Being aware of what sexual harassment is and what it is not helps us all to have a better understanding of how to handle this sometimes subtle behavior and how to help others when they are in an uncomfortable situation.
Presented in various iterations by: Smart-Girl, a program of AllHealth Network, Denver, CO; and Bright Future Foundation, Gypsum, CO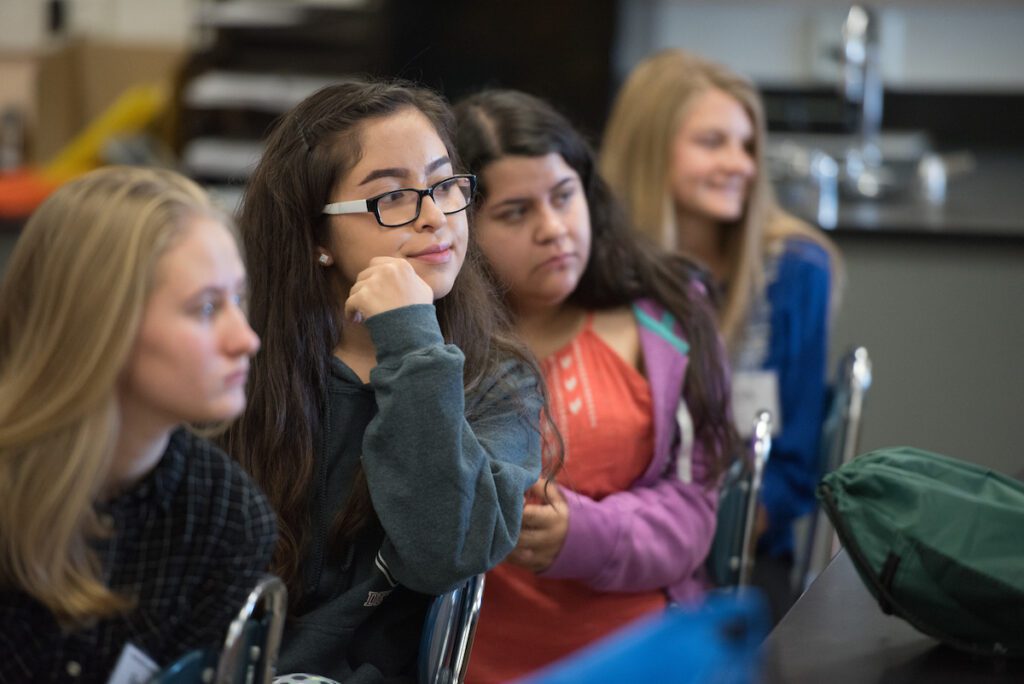 The Instagram Effect
Together, we will explore the ways that Instagram affects high school aged girls (14-19 years old) and their developing body image. During this workshop, two current students will provide insight on the effect Instagram has on them. Additionally, The Instagram Effect will provide tools and techniques to utilize social media in positive ways to resist harmful messages, foster healthy self-esteem, and encourage body positivity in young girls.
Presented by indigenous activist Josie Valadez Fraire, Denver, CO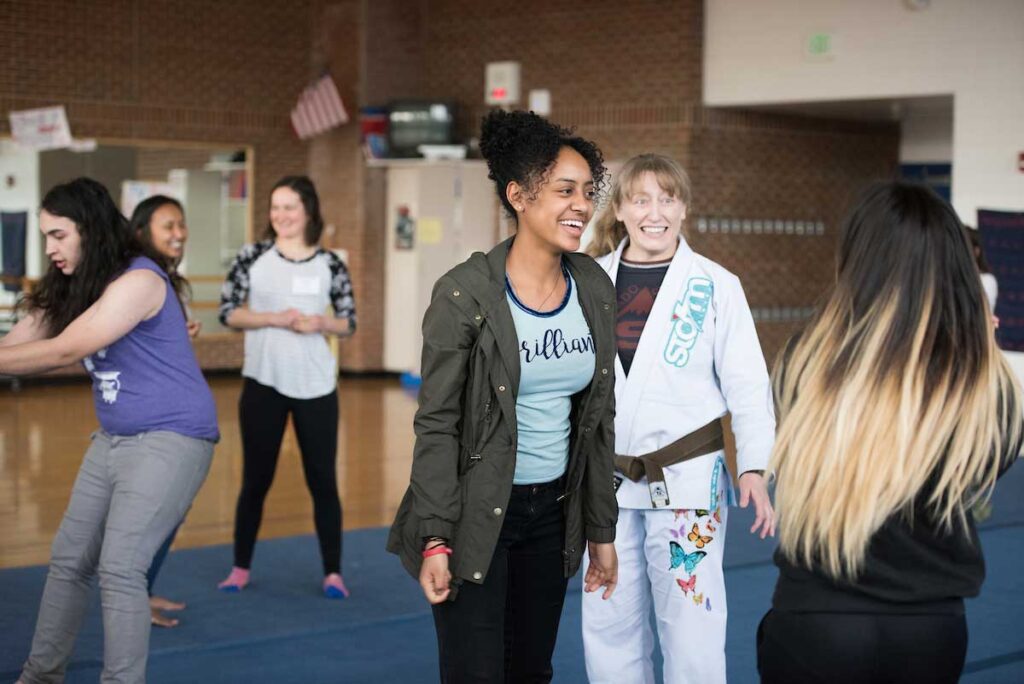 An Introduction to Women's Brazilian Jiu Jitsu Self-Defense
Brazilian Jiu Jitsu is ideal for women. Brazilian Jiu Jitsu was created specifically to allow the smaller person to overcome the bigger, stronger, more aggressive opponent through the proper use of timing, positioning, leverage, and technique. When women are attacked, they are often taken to the ground by a larger, more aggressive assailant and Brazilian Jiu Jitsu, known for its devastatingly effective ground fighting techniques, directly addresses this situation. Because of this, Brazilian Jiu Jitsu is often recognized as the single most effective self-defense system in the world, especially for women. Take advantage of this opportunity to introduce yourself to the art of Brazilian Jiu Jitsu!
Presented in different iterations by: Teri Stewart, Colorado Brazilian Jiu Jitsu Stapleton, Denver, CO; and Eve Gracie, Gracie Academy, Los Angeles, CA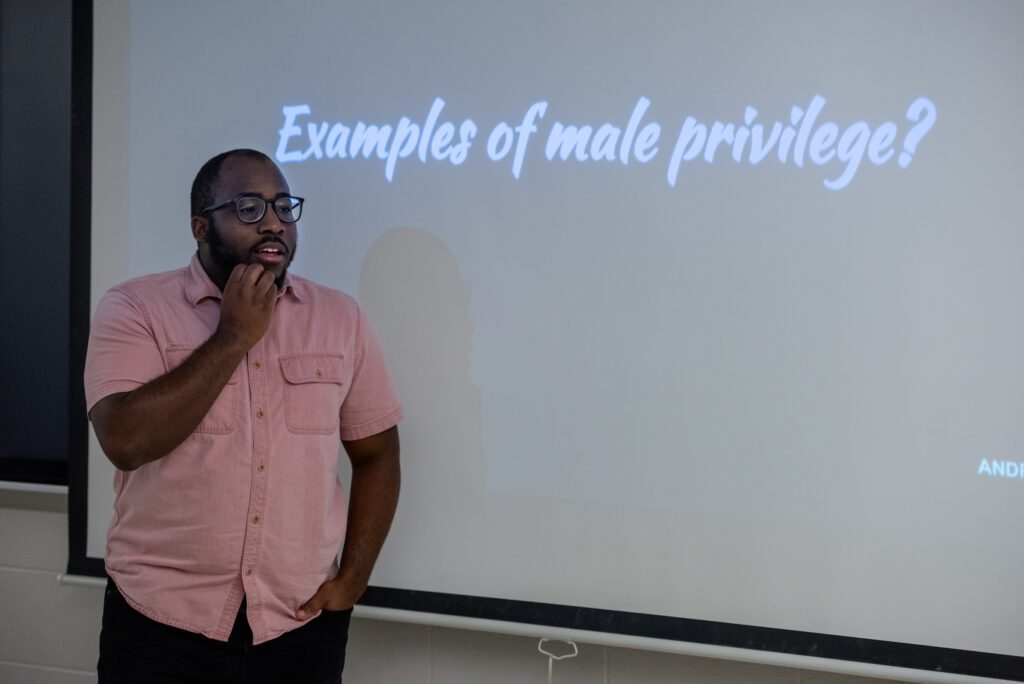 Is It a Scary Time for Men?
In October 2018, during the confirmation process of a Supreme Court Justice, President Trump commented about the process and stated that it's a "very scary time for young men in America." During this workshop, we will interactively dissect this statement by exploring masculinity, privilege, statistics on sexual assault, and intersections of identities. Everyone is welcome to attend this workshop, but we put an emphasis on that we believe all men should attend this workshop. Our hope is by the end of our session you will be able to answer the question on if it is a scary time to be a man in America.
Presented by Andre Roberts and Jeffrey Mariano, Colorado State University, Fort Collins, CO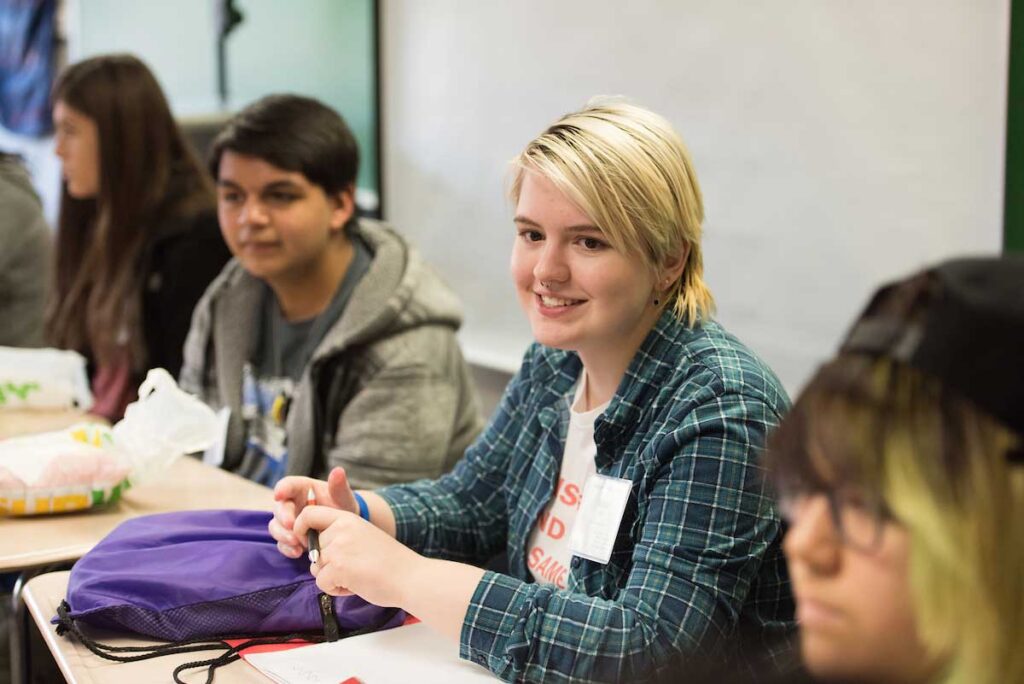 Preventing Sexual Violence and Supporting Survivors
This session will explore the power youth have to create spaces where sexually inappropriate or violent behaviors are recognized, and intervention occurs to support survivors. We will use small group activities and discussion to expand recognition of a range of sexually violent behaviors and the impacts of these behaviors, the systems in place to address these behaviors, and identify how youth have opportunities to intervene at all points as positive bystanders. Youth will practice bystander intervention using real life scenarios commonly described by high school students. Youth presenters will encourage participants to think creatively and develop a broad variety of intervention techniques, honoring personalities, identity, and safety. Presenters will create a safe space to facilitate honest, non-judgmental conversations throughout the session.
Presented in various iterations by: The Blue Bench, Denver, CO; and the Coalition to Stop Violence Against Native Women, Albuquerque, NM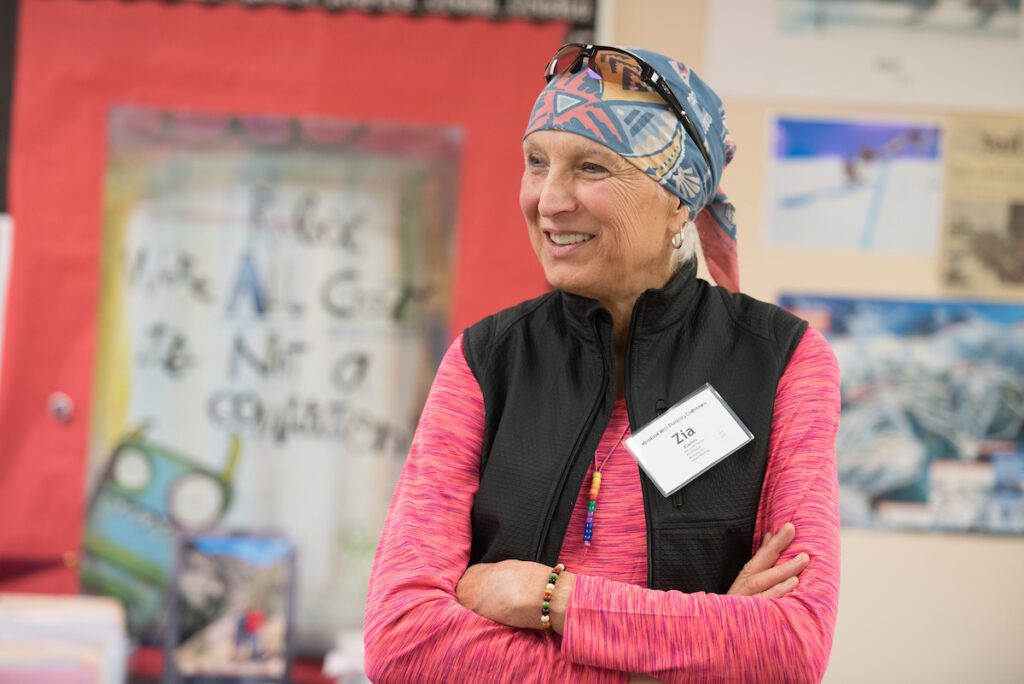 Unpacking Gender
This workshop will challenge your perceptions and understandings of gender through a cisgendered lens. Ideally, you will walk away with new language, how to better implement strategies for inclusion within your spaces and additionally understand how privilege, power and oppression takes place among trans folx.
Presented by: Steph Kaneen, Colorado State University, Fort Collins, CO
Gender Justice Leaders Who Inspire Us
Here's a list of folx who are leading the conversation on gender justice today. They inspire and inform our work. Follow them on social media, or seek out opportunities to hear them speak to dig deeper on these issues.
Who inspires your work on gender justice? Share your points of inspiration with us on Twitter:
.@ycdiversity My work on gender justice is inspired by

Tweet
Gender Justice Books for Students
Here is a list of recommended books for students and teens that explore and address gender justice issues. You can find free e-books or your local library using OverDrive.com.
Gender Justice Books for Educators and Adults
And this list is for teachers, educators and adults looking for guidance on gender justice within the classroom or school system.
Movies Addressing Gender Justice
Below are movies that address gender justice topics in meaningful and compelling ways.
Podcasts on Gender Justice
Here is a list of recommended podcasts you can download and follow to explore gender justice work in more detail.
Organizations Advancing Gender Justice
YCD partners with numerous organizations to offer education and trainings for students on gender justice issues. Below are some of these groups; we encourage you to look into what services, resources and information they can offer for a deeper exploration of gender justice.
Jump to: Colorado | New Mexico | New York
National Organizations
Girls Inc. serves girls ages 6-18 at more than 1,400 sites in 400 cities across the United States and Canada. Their research-based programming is delivered by trained professionals who focus on the development of the whole girl, supporting, mentoring, and guiding girls in an affirming, pro-girl environment. Girls learn to value their whole selves, discover and develop their inherent strengths, and receive the support they need to navigate the challenges they face.
The Blue Bench, based in Denver, works to eliminate sexual assault and diminish the impact it has on individuals, their loved ones and the community through comprehensive issue advocacy, prevention and care.
Colorado Organization for Latina Opportunity and Reproductive Rights (COLOR) is a community-rooted organization that works to enable Latinx individuals and their families to lead safe, healthy and self-determined lives.
Girls' Rites, based in Fort Collins, helps girls and women build connection and find power through celebrations of voice, community, and adventure. Their 9-month intensive program cultivates mentorship, leadership, space for exploration and service.
Street Fraternity provides a place of brotherhood and personal growth for urban young men, with the goal of developing positive young men who understand how to balance aggression with respect, integrity and ethics.
Women's Empowerment Workshop, based in Eagle County, empowers women and girls through nature-based retreats, coaching and workshops that nourish mind, body and spirit by connecting to the natural world in a profoundly enriching, compelling and transformational way.
The Coalition to Stop Violence Against Native Women (CSVANW), based in Albuquerque, is focused on shaping policy, conducting outreach, increasing awareness, informing priorities and working to ensure that tribal communities are represented within conversations where they have historically been underrepresented. Their grounding in the movement to end violence is not only to organize, but to mobilize our communities towards healthier families and healthier communities. Their youth initiatives include an annual Native Youth Summit, indigenous youth blogs, a Young Indigenous Queer Retreat, community trainings and social media messaging.
NewMexicoWomen.Org is the only program and fund of its kind in New Mexico that works to advance opportunities for women and girls statewide so they can lead self-sufficient, healthy, and empowered lives. NMW.O and their partners advance gender justice in New Mexico through our grantmaking, capacity building programs, research projects, and advocacy and education work.
Together for Brothers (T4B) believes young men of color (YMOC) are, can and should be leaders at all levels in their community. T4B's model makes spaces for YMOC to practice that leadership in their schools and communities. YMOC with T4B are redefining what it means to be brotherly.
Young Women United, with offices in Albuquerque and Las Cruces, works with young women of color to advance an intersectional vision of reproductive justice around five campaign issue areas: (1) de-stigmatizing mental health alongside LGBTQ youth of color, (2) leading criminal justice reform with a gender lens perspective while de-criminalizing substance use and pregnancy, (3) maintaining and growing access to reproductive health care, (4) increasing access women of color have to a full range of birthing options centering midwifery models of care, (5) and building educational equity and support for expectant and parenting young people. YWU also runs Circle of Strength, a leadership development program for self-identified young women of color ages 13-19.
New York
Girls for Gender Equity (GGE) is an intergenerational grassroots organization committed to the physical, psychological, social, and economic development of girls and women. Through education, organizing and physical fitness, GGE encourages communities to remove barriers and create opportunities for girls and women to live self-determined lives.
Do you have a suggestion of an addition or resource for this page? Share your idea with us.