YCD leverages youth voice to train educators on inclusion, equity, and social justice issues in their classrooms and the broader education system.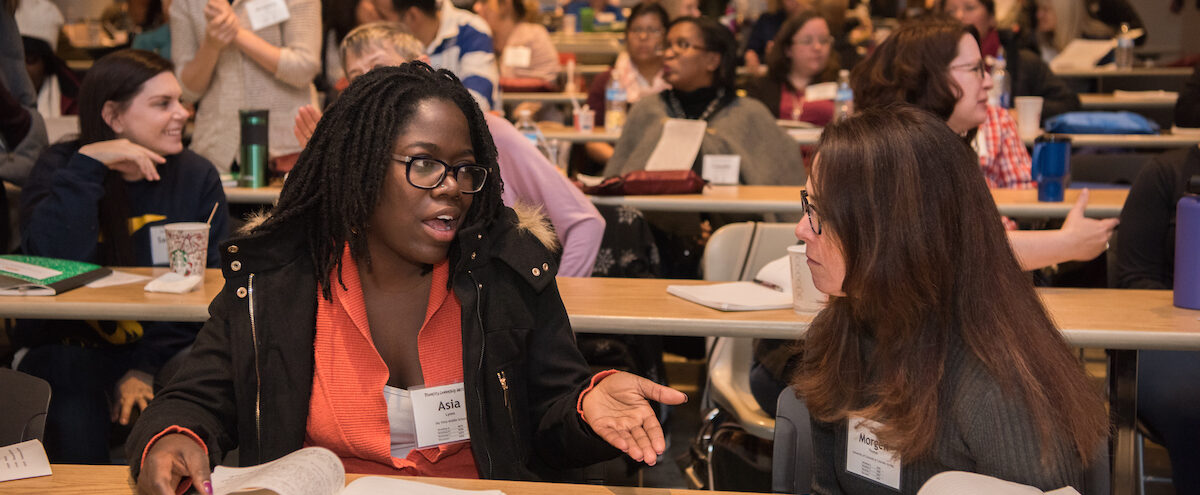 Upcoming PD for Educators
YCD hosts PD workshops and seminars for educators from time to time. In general, our educator PD is now all-virtual, though we look forward to a future when in-person meetings can resume.
We don't have any upcoming opportunities at the moment, but check back soon, or ensure you've signed up for the YCD mailing list to be notified of future events.
If you have a specific idea or request for a future PD session, please contact us.
Past YCD Workshops on Teaching for Equity and Social Justice
Below are example workshops YCD has hosted in the past through our conferences for students and educators; contact us to request more information or connect with a presenter.
Breaking the Chains: Engaging Young Men of Color in School
In this student-led workshop, the Student Board of Education/5280 Challenge team from the Denver Center for International Studies will help participants reflect upon the status of young men of color in schools, as well as share and develop strategies to engage them. Young men of color, particularly African American and Raza male students, are often absent from leadership roles in school, find themselves alienated in classes, and are targeted for harsh disciplinary practices. Each group of participants will develop ways to address this problem in schools. All of us means ALL of us.
Presented by students from Denver Center for International Studies (DCIS), Denver, CO
Culturally Responsive Teaching 101
Are you unsure how to apply culturally responsive teaching methods to your lessons, or why it's even important? Join Dr. Maria Salazar as she uses her experiences as a student, educator and now professor to demonstrate the value of culturally responsive teaching. Dr. Salazar will also provide several examples of culturally relevant lesson plans from a variety of content areas—math, social studies, foreign language and more—to inspire you.
Presented by Dr. Maria Salazar, University of Denver, Denver, CO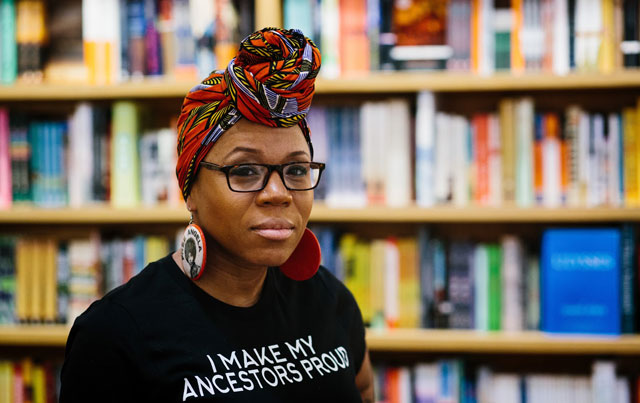 The Intersection of Literacy and Culturally Responsive Teaching
How can we use literacy and books to engage students in culturally responsive ways? This session, led by teacher-librarian Julia Torres, examines the ways educators can support literacy development, improve engagement, and honor students' racial and cultural identities, all at the same time.
Presented by Julia Torres, virtual session
Restorative Justice: Closing the Equity Gap
We will practice a community building circle, and discuss the unique and dynamic ways circles are used in schools to change climate and culture. You will then do a brief activity that demonstrates the influence of perspective. You will learn how restorative practices eliminate the power differential between people, which creates equity in conflict and discipline situations. The training is interactive, relevant, and fun.
Presented by Jennifer Gallegos and Jennifer Kirksey, the RJ Solution, Denver, CO
Teaching Controversial Topics in the Classroom
In an increasingly polarized society, teachers may be hesitant to address or bring controversial topics into their lesson plans for fear of retaliation by parents, school administrators or others. Discussion of controversial topics in the classroom is necessary for students to explore and address the social issues in their worlds, as well as their schools, and to bring youth-generated solutions to these problems. This workshop provides strategies you can use to bring controversial subjects in your classroom while ensuring they are presented in an even-handed manner that will resonate with students, parents and administrators regardless of their political beliefs.
Presented by veteran educator Lori Mable, Denver, CO
We Hold These Truths: How Diverse and Inclusive is Your US History Curriculum?
US History classes across the country vary widely in the content, curriculum, and events they include and exclude. Often, it's up to students and teachers to take initiative to teach and learn accurate, inclusive history courses in which our country's history is not sugar-coated and people of all races and backgrounds are represented. In order to fully understand our present, students must gain a full understanding of our nation's past, no matter how uncomfortable learning that history may be. This workshop, led by a history teachers and students, will help high school students stretch their learning beyond the textbook to make sense of our past and present. We will analyze our own history class experiences and then identify and develop plans for learning and teaching a more inclusive US History curriculum.
Presented by students and educator Hayley Breden, Denver South High School, Denver, CO
Consultation Services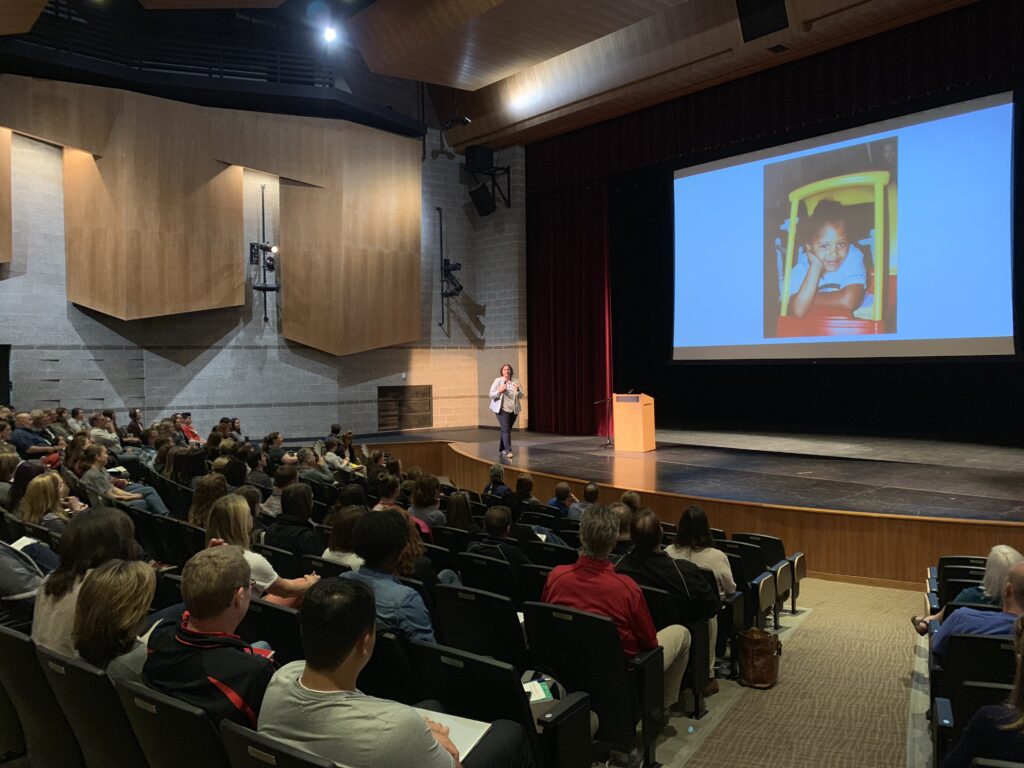 YCD has partnered with schools and district staff to plan PD to meet a specific faculty's needs, with an emphasis on youth voice in the process.
Services include:
Helping to craft goals and objectives for the training
Creating and facilitating student panels of alumni to share their experiences attending your school
Creating and facilitating parent panels to share their experiences of having their children attend your school
Conducting research or data collection among students, alumni, or parents on their experiences in your school
Connecting DEI training to ongoing curriculum development
Facilitating discussions among faculty on the importance of teaching for equity and social justice
Recommending books, speakers, and other resources your educators or administration can pursue in addition to the training
If your school or faculty could benefit from diversity, inclusion, and equity training, and you would like to center youth voices or narratives in the process, we encourage you to reach out.
For more information or begin a conversation, please contact us.
Additional Resources
Even if you can't attend an upcoming meeting, we have lots of ideas and resources to share! Check out the resources on the page Teaching for Equity and Social Justice.