We support student athletes and activity participants making their teams and groups inclusive and welcoming for everyone's benefit.

Defining Terms
Healthy competition: focus is placed on how we are winning, rather than whether or not we are winning. If, for example, we define a win as leaving it all on the field, accomplishing the objectives we practiced in training, and coming away with some really strong lessons learned, then a "win" is suddenly within reach of every player on the field. (Soccer Sidelines)
Play equity: Play Equity means fairness. Play Equity means opportunity. Play Equity means that how much exercise kids get must not be determined by their income. Play Equity means that the dreams of our youth must not be determined by their zip codes. (LA84 Foundation)
How Exclusion Shows Up in Sports and Activities
Local Actions for Inclusive Sports and Activities
What kind of language is used by your team during practice, games, or on the field? Is there a culture of support, belonging, and inclusion? Or, are there insults, degrading remarks and language that offends? Think about the culture you want around you. Seek out others who share your values, and talk with your coach and team leaders about how to shift to a healthy culture that supports and nurtures everyone.
Are students from religious minorities able to easily participate in sports? Muslims' holy day is Friday; and Saturday is holy for Jewish students. If your practices or games are regularly scheduled the same day each week and conflict with religious calendars, chances are these students cannot participate. Yes, it is likely impossible to find a time that works for everyone, but consider changing the schedule up or alternating days every week. Take a critical look at the scheduling to make these programs accessible to everyone. Survey students (including students who may not be in the program because of scheduling conflicts) to drive your decision-making.
Are there dress code limitations that conflict with religious beliefs? Hijabs (head coverings) in particular are important to some Muslim girls and women. Does your school allow for hijabs to be worn during athletic competition? Read this story about one girl's experience wearing a hijab during athletic competition, and how it turned into a campaign to end discrimination in sport. Ensure your school's and state's dress code isn't discriminating against teens based on their religious beliefs.
Does your school give equitable support to male and female sports teams? Are the games for girls basketball filled with fans just as much as the boys? Is funding shared between the teams equitably? Is there a "pecking order" around reserving the gym or other spaces? If your school isn't making sports and athletics equitable for all genders, create a project to document the inequity, raise it with administration, and fight for change.
Does your state athletic association have a trans-inclusive policy that supports trans students participating in the sport of their gender identity? As of July 2020, 18 US states and the District of Columbia have inclusive policies; all others either do not have policies, have policies that need improvement, or have discriminatory policies. Get the latest info about your state's policies from transathlete.com. If your state needs change, learn more about Colorado's creation of the first-in-the-nation policy, and conduct an advocacy campaign to make your state's athletics trans-inclusive.
How accessible are sports and athletics in your school and community for students from lower income families? Can they afford fees, equipment, travel, or more? Does your school put financial barriers in place to their participation? Look into the specifics in your school, and then conduct a group project to make change. Advocate for school-imposed fees to be cancelled or on a sliding scale; create a scholarship fund; and reach out to sports equipment companies and retailers for in-kind donations.
Coaches and athletic directors: sign up for Return on Inclusion's Inclusive Leader Certificate, which you can get after walking through six modules on different aspects of diversity and inclusion. This is a self-paced, online platform is specific to the world of sports and provides adults an accessible way to learn more about how diversity and inclusion affects your role as a coach or administrator.
Videos to Explore Inclusive Sports and Activities
Stay up to date for future student-generated videos on this topic and more by subscribing to YCD's YouTube channel here.
How do we create teen sports and athletics that are inclusive of all identities? What role do sports and athletics have in helping communities rebuild after disasters such as the COVID-19 pandemic?
YCD Workshops on Inclusive Sports and Activities
Below are example workshops YCD has hosted in the past through our conferences for students and educators; contact us to request more information or connect with a presenter.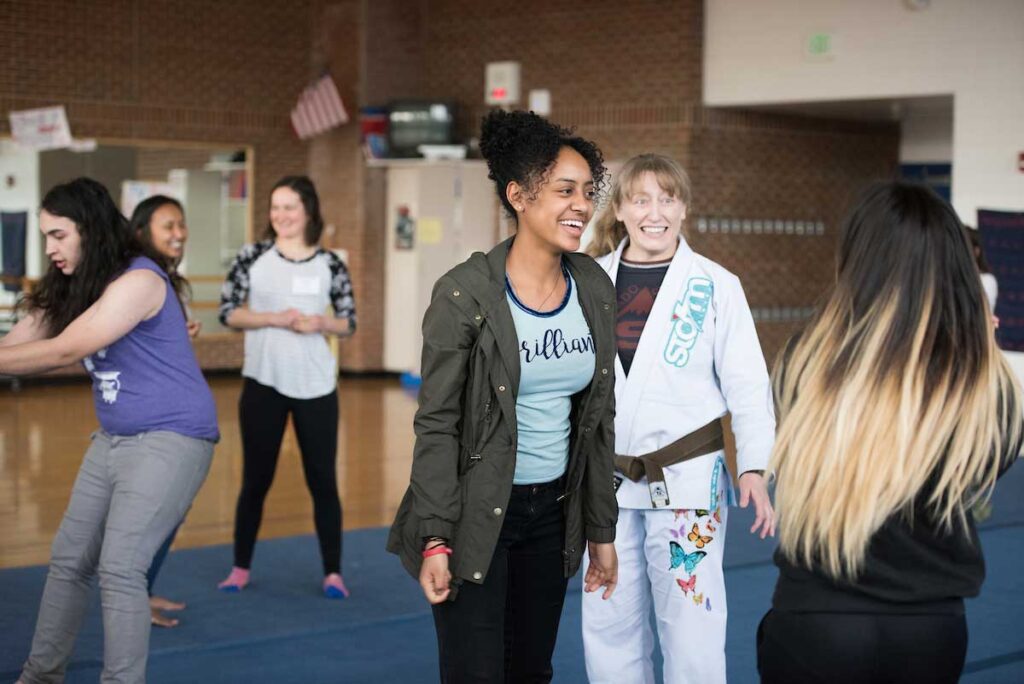 An Introduction to Women's Brazilian Jiu Jitsu Self-Defense
Brazilian Jiu Jitsu is ideal for women. Brazilian Jiu Jitsu was created specifically to allow the smaller person to overcome the bigger, stronger, more aggressive opponent through the proper use of timing, positioning, leverage, and technique. When women are attacked, they are often taken to the ground by a larger, more aggressive assailant and Brazilian Jiu Jitsu, known for its devastatingly effective ground fighting techniques, directly addresses this situation. Because of this, Brazilian Jiu Jitsu is often recognized as the single most effective self-defense system in the world, especially for women. Take advantage of this opportunity to introduce yourself to the art of Brazilian Jiu Jitsu!
Presented in different iterations by: Teri Stewart, Colorado Brazilian Jiu Jitsu Stapleton, Denver, CO; and Eve Gracie, Gracie Academy, Los Angeles, CA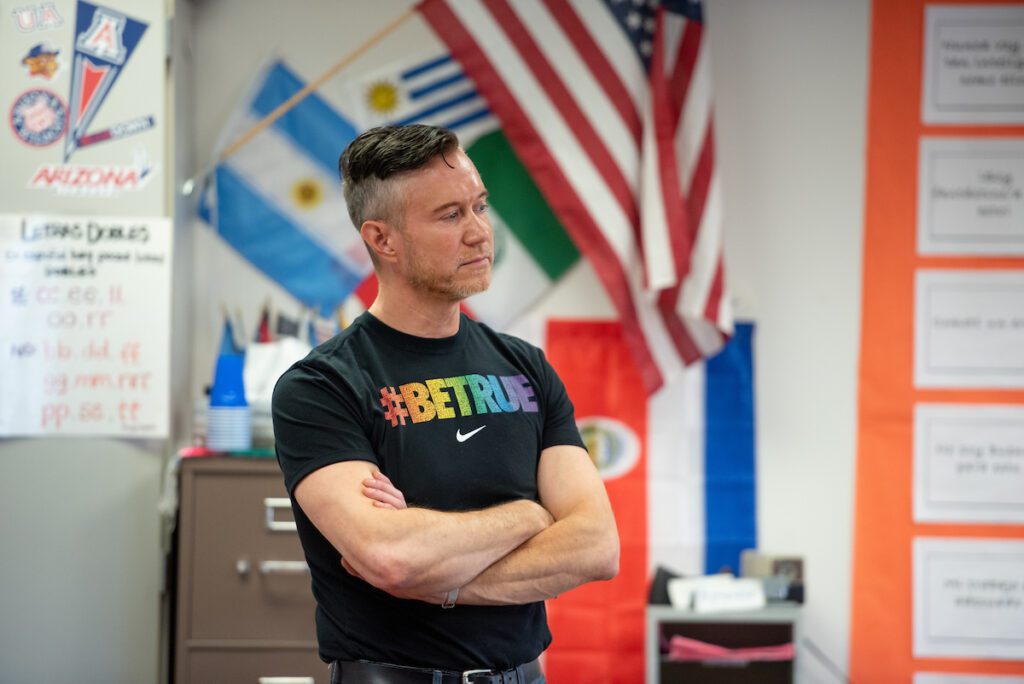 Locker Room Talk
What is "locker room talk"? How can we create a positive culture in the locker room and athletics more broadly for everyone? Topics will include the importance of language, derogatory remarks, casual homophobia, bullying, privacy, and more. Students will be provided a toolkit to become ambassadors for a healthy environment in this susceptible school space.
Presented by Micah Porter, Denver, CO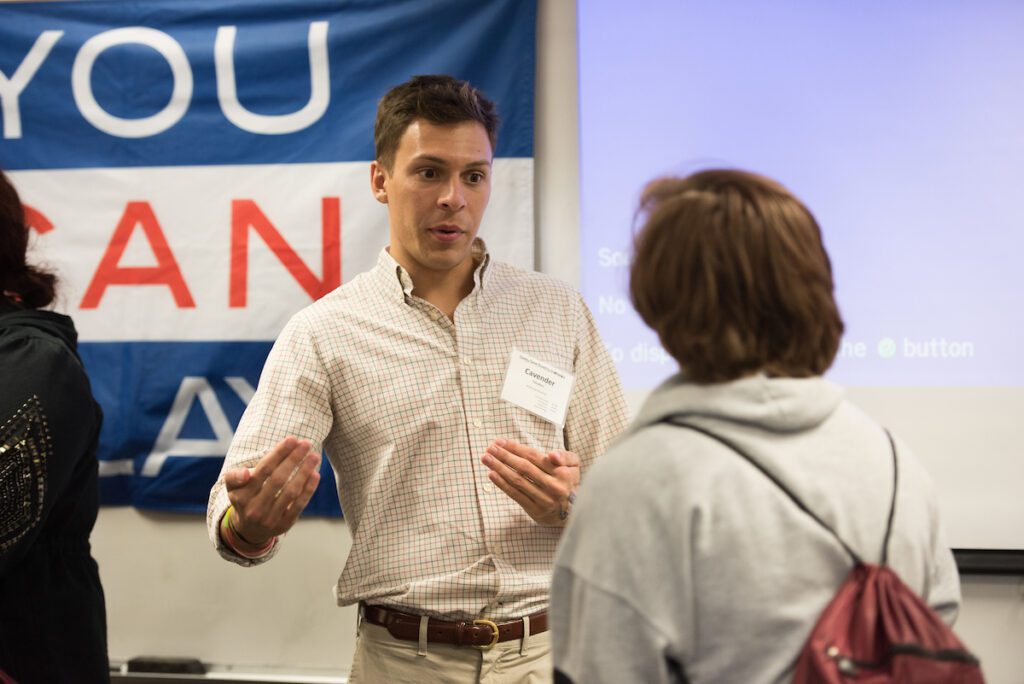 On the Field and Out of the Closet: LGBTQ+ Athletes Speak
A panel of LGBTQ+ athletes will participate in a panel/Q&A for attendees, discussing their experiences as closeted/out athletes in high school and college. We'll discuss how we can support friends, siblings and ourselves in creating an inclusive and affirming experience for everyone in the sports world.
Presented by You Can Play, Denver, CO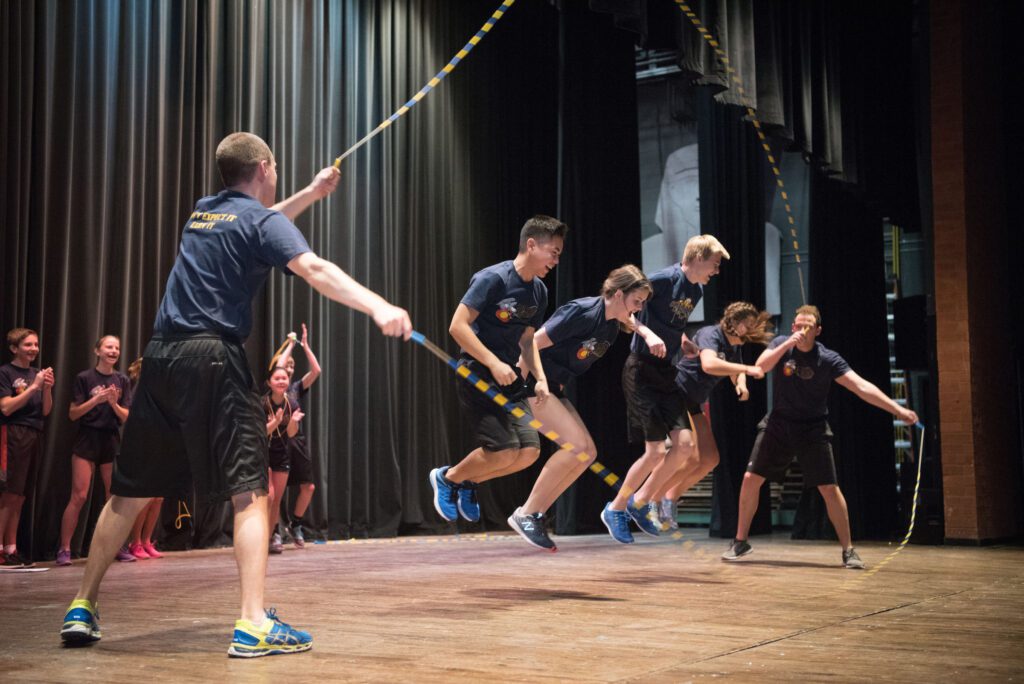 Sports for Everyone
Stereotypes, socioeconomics, and gender equality are all factors that affect our social lives—including sports and athletics. What does acceptance look like in today's world? We'll have an engaging discussion on how we all play a role in making athletics and sports inclusive for everyone.
Presented by Drake Brown, Gypsum, CO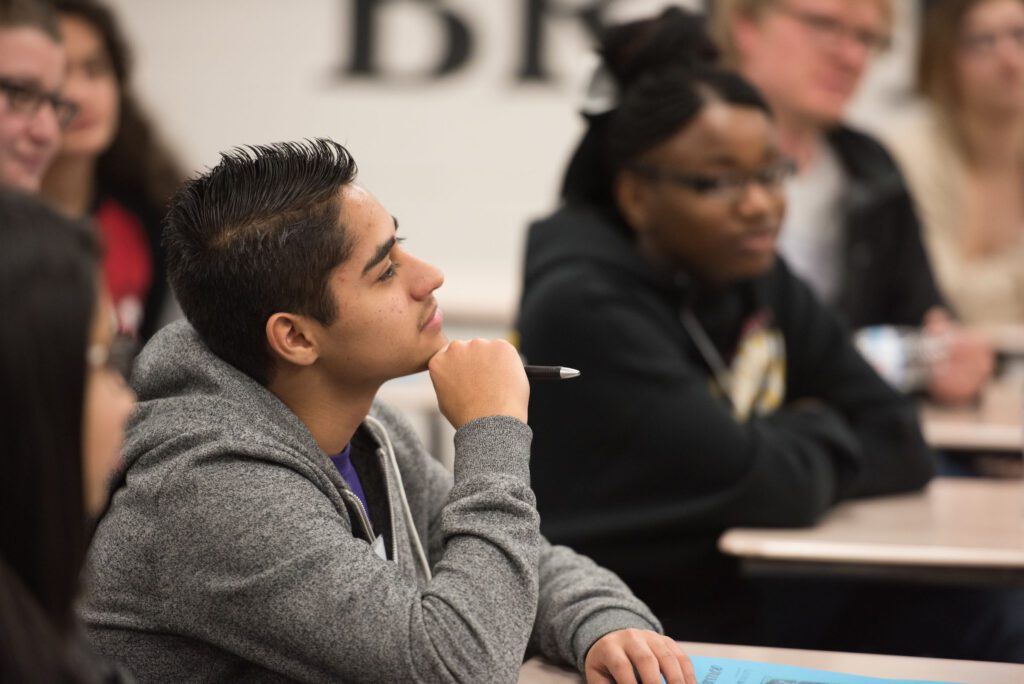 What is the Big Deal About Indian Mascots?
Why is there still so much debate about using Indigenous people as sports mascots and logos? This workshop will examine a range of different American Indian mascots, symbols, and icons. We will discuss why the use of human beings to represent teams, communities, or brands is so controversial. After covering a brief history of the images used as mascots and logos there will be discussion about existing native mascots and logos. Commentary on Native mascots and logos by American Indians and a discussion of recent legal cases will also be included.
Presented by Jeffrey Montez de Oca, University of Colorado — Colorado Springs, Denver, CO
Athletes Who Inspire Us
Here's a list of folx who are leading the conversation on inclusive sports and activities today, whether on the local or national level. They inspire and inform our work. Follow them on social media, or seek out opportunities to hear them speak to dig deeper on these issues.
Who inspires your work to make sports inclusive for all? Share your points of inspiration with us on Twitter:
.@ycdiversity My work to make sports inclusive for all is inspired by

Tweet
Books for Students on Inclusive Sports and Activities
Here is a list of recommended books for students and teens on creating inclusive sports and extracurricular activities. You can find free e-books or your local library using OverDrive.com.
Books for Coaches, Educators and Parents on Inclusive Sports
And this list is for coaches, teachers and adults looking for guidance on supporting inclusion within teen sports and activities.
Movies on Inclusive Sports
Below are movies that address inclusion in sports and athletics in meaningful and compelling ways.
Podcasts on Inclusive Sports
Here is a list of recommended podcasts you can download and follow to explore inclusion in sports in more detail.
Organizations Advancing Inclusion in Sports and Activities
YCD partners with numerous organizations to offer education and trainings for students and coaches on creating inclusive teams and sports. Below are some of these groups; we encourage you to look into what services, resources and information they can offer for a deeper exploration of these issues.
Jump to: Arizona | California | Florida | Ohio
National Organizations
Athlete Ally works to end the rampant homophobia and transphobia in sport and to activate the athletic community to exercise their leadership to champion LGBTQI+ equality. Operating primarily at the collegiate level, they encourage college athletes to start a campus chapter locally to enact change.
Return On Inclusion (ROI) is a sport-specific diversity and inclusion education platform dedicated to developing inclusive leaders and fostering a culture of belonging across social and cultural differences. Their self-paced modules standardize learning methods, deepening our commitment to help every coach and athletic administrator develop the skills and competencies necessary to support student-athletes and achieve inclusive excellence in programs, policies and practices.
Special Olympics' Unified Sports programs join people with and without intellectual disabilities on the same team. It was inspired by a simple principle: training together and playing together is a quick path to friendship and understanding. Having sport in common is just one more way that preconceptions and false ideas are swept away.
transathlete.com is a resource for students, athletes, coaches, and administrators to find information about trans inclusion in athletics at various levels of play.
You Can Play works to ensure the safety and inclusion for all who participate in sports, including LGBTQ+ athletes, coaches and fans. We achieve this by creating a community of allies that is able to foster a true sense of belonging.
Arizona
No More Native Mascots is a group of Indigenous advocates in the southwest region who seek to confront the colonization of their identities as Indigenous people. They strive to dismantle racist institutions by targeting sports teams who use racist Native mascots/nicknames as well as those who use general Native themes.
California
Created with a share of the 1984 Olympic Games surplus, The LA84 Foundation supports hundreds of non-profit youth sports organizations throughout Southern California annually, trains coaches, commissions research, convenes conferences and maintains the world's premier Olympic and sports library collection. The have an initiative on Play Equity focused on ensuring that students from all zip codes and backgrounds have equitable access to exercise and sport.
Florida
Diversity in Aquatics aims to increase the knowledge and awareness of water safety and drowning prevention, and aquatic physical activities in historically underrepresented communities and vulnerable populations.
Ohio
#LetNoorRun, founded by teen Noor Alexandria Abukaram, educates the public about the discrimination Muslim women face in sports and advocates for policy changes that promote inclusivity.
Do you have a suggestion of an addition or resource for this page? Share your idea with us.