We empower and connect young people to speak and work across religious traditions to build community and advance social justice.

Defining Terms
It is important to understand that, in general, interfaith dialogue and cooperation is not focused on learning about religions you are unfamiliar with, as much as it is about bringing multiple faith communities together to advance policy, advocacy and laws that the faiths agree on.
Most interfaith organizations focus their energy on protecting religious liberty and pluralism; economic justice issues, including aiding the homeless; racial justice; and other social justice issues.
Why Interfaith Dialogue and Cooperation Matters
Local Actions to Create Interfaith Dialogue and Cooperation
For groups that haven't engaged in interfaith dialogue before, establish trust and awareness for each other's religious traditions and worldviews. One method to try is an interfaith potluck, where each participant brings a dish connected to their family's culture, and the group shares about their various religious or cultural histories. Here's a useful guide for planning an interfaith potluck from IFYC (requires free registration).
Is there a religious minority in your school or community that is not well understood? Consider a group outing to a local house of worship (mosque, temple, shrine, etc.) to learn more about the faith and create personal connections. Do not show up uninvited; contact the house of worship in advance to see if they welcome visitors and have specific times set aside for school or community groups to visit and learn. Not all groups will want to invite visitors into their house of worship, which is okay. If they invite your group to visit, plan ahead by reading the appropriate section of the book How to be a Perfect Stranger: A Guide to Etiquette in Other People's Religious Ceremonies. Have a group discussion in advance of visiting about how to be respectful, and plan another post-visit conversation to process what the group learned, and what actions your group can take to stand up for religious minorities facing bigotry.
Check if there is an interfaith organization or affiliation that is operating in your region (the Interfaith Alliance is a good place to start; here is a map of affiliates across the U.S.). Invite the leaders to share what initiatives they are currently working on, and seek their guidance on how your group can support or get involved. This may take the form of advocacy (writing letters/emails to government officials, etc.), publicity of the initiative on social media, or gaining buy-in from additional congregations in your community.
For communities that have experienced a specific hate crime or incident of religious bigotry, show up at protests, rallies or demonstrations in support of those being persecuted. Write articles in the local newspaper or go on the radio station to bring attention to and denounce the incident, and to show you and your community will not tolerate such behavior. Start or contribute to a fundraiser if there was property damage or medical costs due to injury. Reach out to the affected faith or group to ask how you can support them through this time, and honor and center their preferences and voices at all times.
Report religious slurs, graffiti or hate-inspired markings to school or local authorities immediately. Ensure such incidents are not left unaddressed or "swept under the rug"; invite the Anti-Defamation League or other civil rights organizations to provide trainings or information to help your community address the incident. Invite faith leaders from different religions to participate in your project to show a united, interfaith stand against hate.
YCD Workshops on Interfaith Dialogue and Cooperation
Below are example workshops YCD has hosted in the past through our conferences for students and educators; contact us to request more information or connect with a presenter.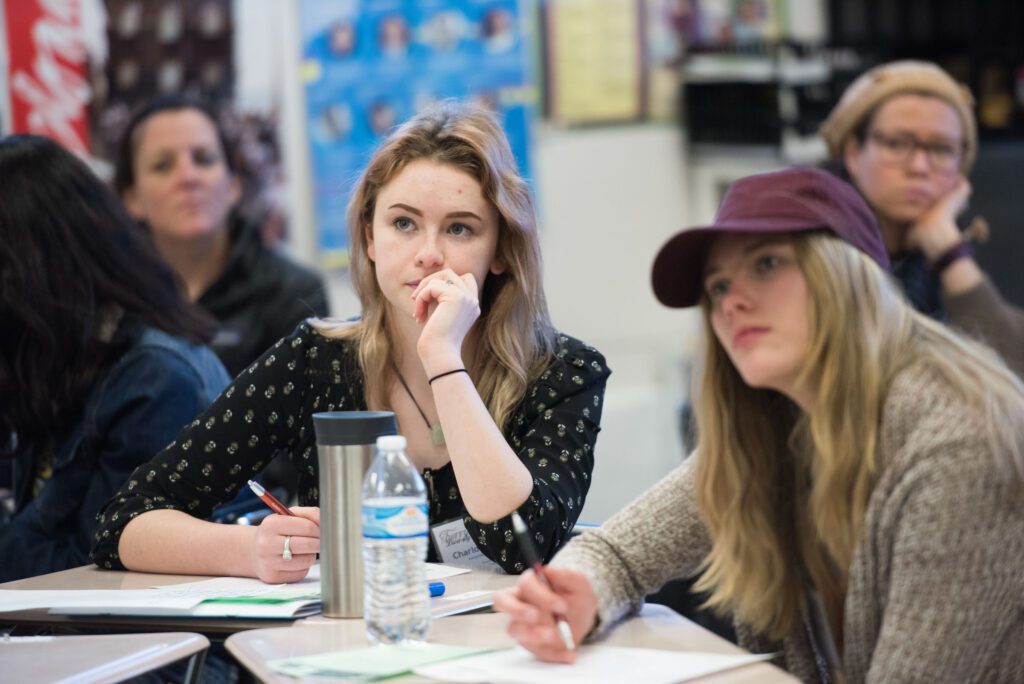 Addressing Antisemitism in Schools and Communities
"The gas chambers at Auschwitz didn't begin with bricks. They began with words." How do insensitive comments, jokes, stereotypes, myths, and vandalism lead to other antisemitic incidents and, even further, hate crimes? This interactive session will empower and equip students and other community members with the skills to effectively and constructively respond to antisemitic incidents and the stereotypes that are often at the root of such incidents.
Presented by the Anti-Defamation League, Denver, CO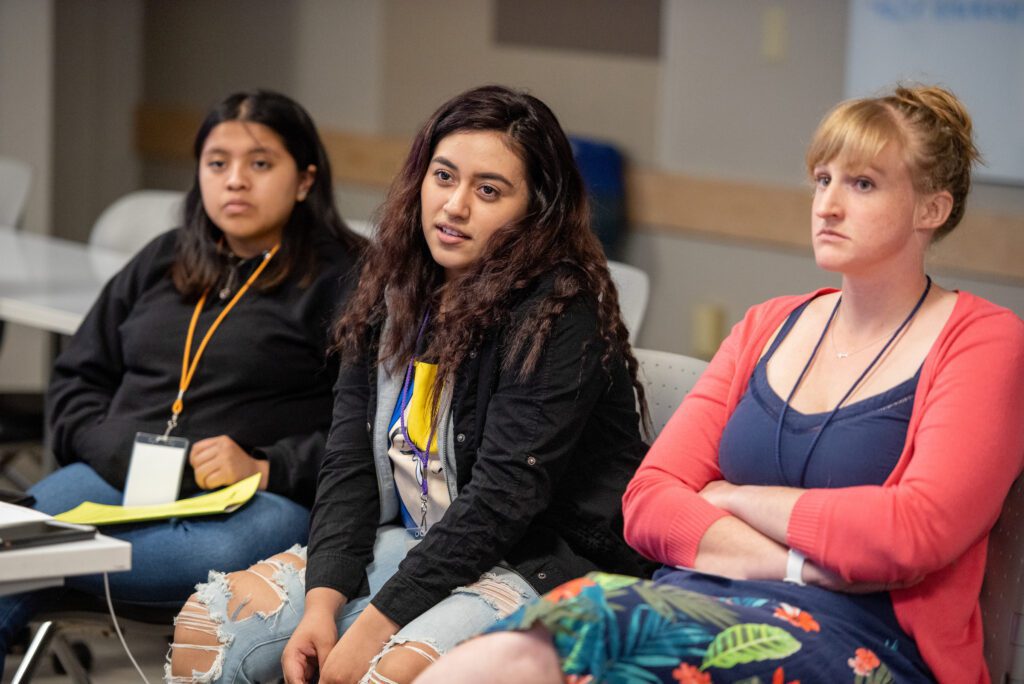 Faith, Belief, Religion, and Worldview
Participants will reflect on the intersections of students' faith and belief identities with their other social identities. We will explore the differences between faith, belief, religion and worldview; current religious/spiritual trends; consider why interfaith dialogue is so important; and discuss challenges that students might face regarding their worldviews. We will invite participants to engage in learning with us through sharing their own knowledge and experiences in this dynamic workshop.
Presented by Alexis Opper-Yacobucci and Olivia Kail, Colorado State University, Fort Collins, CO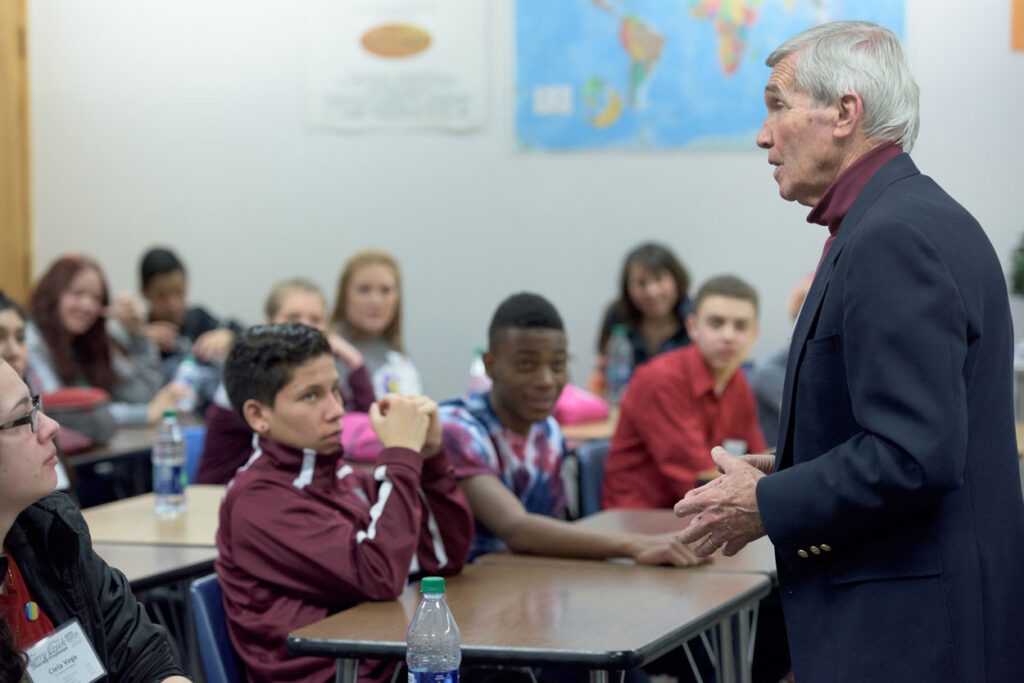 A Holocaust Survivor Speaks
A survivor of the Holocaust will share stories about living through a period of time where diversity and respect for others was at its lowest point in human history. Most importantly, participants will understand why we must never forget what happened in the Holocaust.
Presented by Holocaust survivor Eric Cahn, Denver and Fort Collins, CO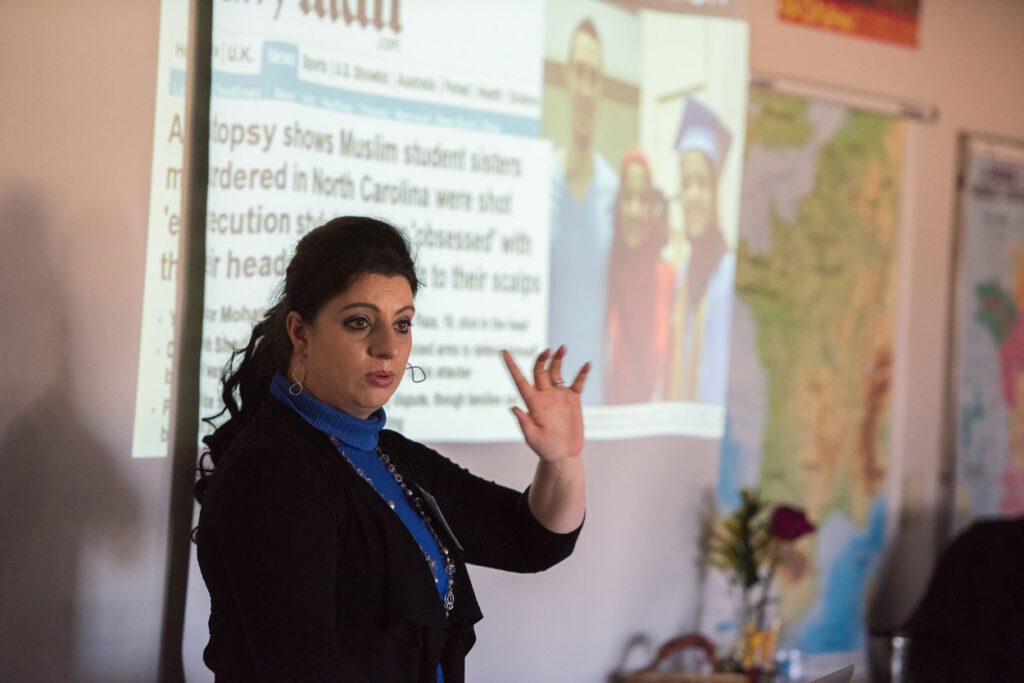 Islam and Islamophobia
Islamophobia is the discrimination and oppression of Muslims. This workshop will serve as an open forum for students and adults to ask questions freely as they learn some of the common myths and misconceptions surrounding the Islamic faith and Muslim people. This session will also help participants understand how xenophobia against any race, religion or ethnicity should not be tolerated.
Presented by Dr. Reema Wahdan, YCD Board Member, Denver, CO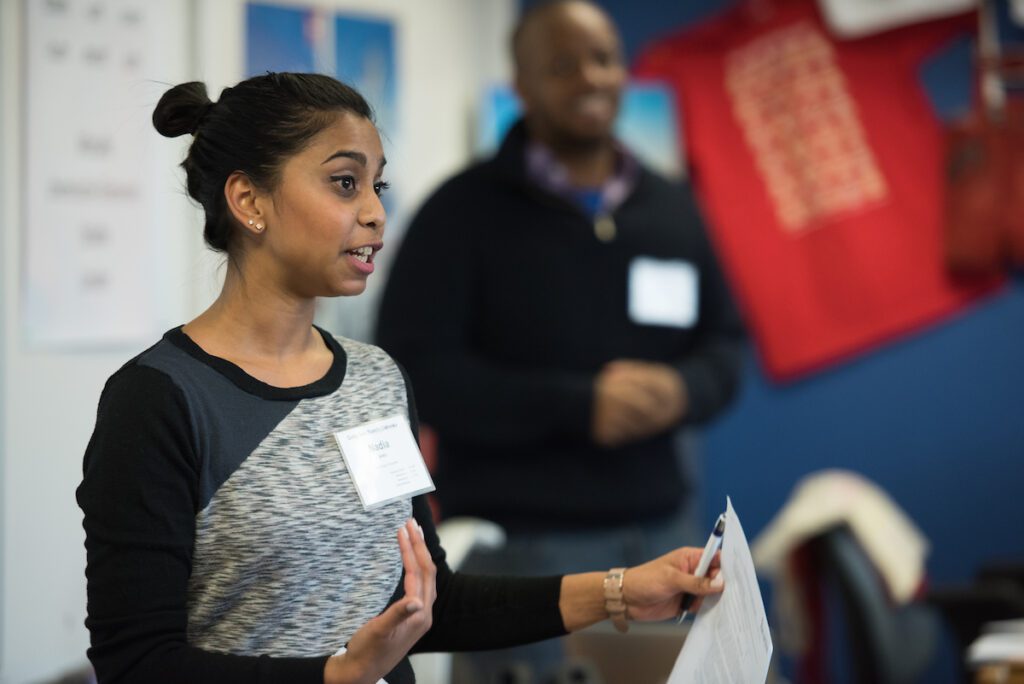 Religious Diversity: Working Together Across Differences
Join faith leaders and learn about how people from all the world's religions can work together to create a more just and unified world. This participatory workshop will include leaders from a variety of faiths, and together, we will do more than just talk about religions working together—we'll get to do it.
Presented in various iterations by: the Interfaith Alliance of Colorado, Denver, CO; and Albuquerque Interfaith, Albuquerque, NM
Interfaith Leaders Who Inspire Us
Here's a list of folx who are leading interfaith dialogue and cooperation today. They inspire and inform our work. Follow them on social media, or seek out opportunities to hear them speak to dig deeper on these issues.
Who inspires your work on interfaith dialogue and cooperation? Share your points of inspiration with us on Twitter:
.@ycdiversity My work on interfaith dialogue and cooperation is inspired by

Tweet
Interfaith and Religious Diversity Books for Students
Here is a list of recommended books for students and teens that explore and address interfaith dialogue and religious diversity. You can find free e-books or your local library using OverDrive.com.
Interfaith and Religious Diversity Books for Educators and Adults
And this list is for teachers, educators and adults looking for guidance on interfaith dialogue and religious diversity.
Movies with Religious or Interfaith Themes
Below are movies that feature interfaith relationships or provide insight into various religious traditions in meaningful and compelling ways.
Podcasts on Interfaith Dialogue or Religious Diversity
Here is a list of recommended podcasts you can download and follow to explore interfaith dialogue or specific religious traditions in more detail.
Organizations Advancing Interfaith Dialogue and Cooperation
YCD partners with numerous organizations to offer education and trainings for students on interfaith dialogue. Below are some of these groups; we encourage you to look into what services, resources and information they can offer for a deeper exploration of this work.
Jump to: Colorado | New Mexico | Wyoming
National Organizations
The Anti-Defamation League (ADL), created in 1913, fights antisemitism and all forms of hate, and works extensively on issues surrounding race, bias, extremism and hate crimes.
ING is a non-profit organization with affiliates and partners around the country that are pursuing peace and countering all forms of bigotry through education and interfaith engagement while working within the framework of the First Amendment's protection of religious freedom and pluralism.
Interfaith Alliance was created in 1994 to celebrate religious freedom and to challenge the bigotry and hatred arising from religious and political extremism infiltrating American politics. Today, Interfaith Alliance has members across the country from 75 faith traditions as well as those of no faith tradition.
Interfaith Youth Core (IFYC) is a national non-profit organization working towards an America where people of different faiths, worldviews, and traditions can bridge differences and find common values to build a shared life together. IFYC works primarily with college students and in higher education.
The Abrahamic Initiative fosters mutual understanding and appreciation among Jews, Christians and Muslims through education, dialogue and action.
Colorado Interfaith Power and Light seeks to protect the earth's ecosystems, safeguard public health and ensure sufficient sustainable energy for all. They cooperate with many people of faith, climate and faith-based organizations, helping form a statewide network.
Colorado Muslim Speakers Bureau works to counter prejudice and discrimination against American Muslims by teaching about their traditions and contributions in the context of America's history and cultural diversity.
The Interfaith Alliance of Colorado brings together people of different faiths to drive equality, human rights, and opportunity, with a current focus on the issues of religious liberty (non-discrimination), racial justice and economic justice. The Alliance is an affiliate of the national Interfaith Alliance organization.
Interfaith Bridge Counseling provides low-cost individual counseling and low-cost therapy groups for tweens, teens, and twenty-somethings as well as community programming in Denver. All of their therapeutic services are provided with a focus towards self-identity, spirituality, and multicultural diversity.
Together Colorado is a non-partisan, multi-racial, multi-faith community organization comprised of 220 congregations, schools, clergy and faith leaders across the state and a member of Faith in Action. They are organizing to place human dignity at the center of public life.
Albuquerque Interfaith is an organization of 15 institutions — schools, churches, and non-profits working to create a better community. A broad-based, non-partisan, multi-issue organization, we unite, train, and organize communities across religious, racial, ethnic, economic, and geographic lines to work collectively for the common good. Our primary goal is to develop leaders in our institutions who recognize and utilize their power to build a more just society.
New Mexico Interfaith Dialogue holds monthly dialogue meetings at houses of worship throughout Albuquerque, usually on the third Thursday afternoon/evening of each month, to facilitate respectful understanding of faith traditions. The group currently focuses on conversations between Judaism, Christianity and Islam.
New Mexico Interfaith Power & Light works for climate justice by mobilizing faith communities, faith leaders and people of faith to reduce the causes and consequences of global climate change through inspiration, education, outreach, implementation of sustainable practices and advocating effective climate protection policies. Our core belief is that the active care of the natural world is integral to spiritual life and social justice.
NM Comunidades en Acción y de Fé (CAFé) aspires to create a culture of support that empowers New Mexicans to act on their own behalf towards a better quality of life. At the helm of CAFé's efforts are strong spiritual leaders who have played a pivotal role in healing the state and restoring people's confidence in a responsive government that promotes opportunity for all.
The Wyoming Interfaith Network empowers Wyoming's faith communities to promote social and environmental justice through prayer, discernment, respectful dialogue, leadership, advocacy, service and study.
Do you have a suggestion of an addition or resource for this page? Share your idea with us.