We build understanding, empathy and connections between disabled youth and their peers to co-create a world without ableism.

A Note on Language
When talking about disabilities, it's useful to first establish respectful language and terms. This is not always clear-cut and there are debates about the right language to use. Here are some guidelines based on this article by Alex Kapitan:
First and most importantly, different people have different preferences on how they would like to be called. Always respect an individual's preference for how they would label themselves.
Some people prefer person-first language, which de-centers the disability or diagnosis. For example, you would say "person with a disability" so that your language reflects them as a whole person, and not defined exclusively by their disability.
In more recent years, some disabled activists and communities have pushed back on person-first language, because they feel it attempts to divorce their disability from their identity. For these people, their disability is intrinsic to who they are, and they want to prioritize their disability in how they refer to themselves. For these people, it is preferable to say "disabled person" or "autistic person"; this is called identity-first language.
Most important in this discussion is to honor each individual, and to be transparent about terms and terminology.
Throughout this page and YCD materials, we have chosen to use identity-first language based on the guidance and perspective of activist Lydia X.Z. Brown and others, but we recognize and respect this approach does not work for all disabled people.
There are 13 categories of disability in the Individuals with Disabilities Education Act (IDEA), and within each of these categories are a large number of different disabilities. It's critical to remember the wide diversity and range of disabilities at all times, and avoid stereotypes or oversimplication.
Defining Terms
How Ableism Shows Up in Today's World
Ableist language is used by many of us every day, often without realizing it: words like lame, r*t*rded, crazy, psycho, and crippled are just a few examples of ableist terms that should not be used. For more examples and alternative language suggestions, check out this list of ableist language from Lydia X.Z. Brown.
When interacting with disabled people, we sometimes ignore the disabled person's ability to communicate or make their own decisions. Examples include looking at an ASL interpreter instead of the Deaf person who is signing to you, pushing someone in their wheelchair without them asking, or directing questions to a parent or assistant instead of the disabled person themselves. (YO! Youth Organizing – Disabled & Proud)
When engaging disabled youth in conversations, they are often asked only about their disability, rather than being seen as complex people with multiple aspects to their identity (race, gender, sexuality, and more).
Disabled youth are often not taught in the same classrooms as their peers, and may be segregated in a different part of a school building. Curriculum rarely includes mention or inclusion of disabled people, whether in books, videos or elsewhere.
When disabled people are the focus of a movie or book, it is often to provide inspiration to the reader or viewer, rather than building true understanding that values the disabled person. This is sometimes referred to as "inspiration porn." Learn more about inspiration porn from activist Stella Young in her TED talk.
Another genre of disabled movies and books focuses their attention on the challenges of a companion, sibling, parent or helper of disabled people, and then celebrates their success for dealing with the disabled person. These films and books encourage and celebrate "saviorism" of the people who cope with disabled people. Learn more about the harm media can perpetuate on disabled people from this interview with activist Alice Wong.
Local Actions to Support and Include Disabled Youth
Here are just a few ideas of ways students can take action locally to advance disability justice and support disabled youth in your school or community:
Some of our most important work is on ourselves. Reflect on ableist language that you carry in your vocabulary, and make a daily effort to remove ableist terms from the way you speak. When others use ableist language around you, don't be overly harsh or critical; instead, provide education and real-world scenarios on why the language is offensive, and suggest alternatives.
Are disabled students segregated in a different part of your school so they are out of sight for most students? Does your school provide opportunities for disabled youth to interact and build connections with their peers? Conduct a project with disabled students and administration to reimagine how disabled students can be more fully included in your school's campus, classroom and curriculum. Ensure any effort centers the voices and ideas of disabled students.
Are "special education" classes receiving the same funding, supplies, books, and support as typical courses in your school? Often these programs are underfunded, and the materials used to teach these courses assume limits from the students enrolled. Learn about how one school district in California revamped their approach to special education. After doing some local investigation, work with disabled students, teachers and administration to support mainstreaming of special education students.
Are disabled students welcome and included in clubs and extracurricular activities at your school? If they are welcome but not participating, are there barriers preventing their attendance, such as the bus schedule or accessibility of the meeting space? Look for barriers that may prevent disabled youth from joining in these important activities and conversations, and then work to remove those barriers, centering the disabled voices throughout the process.
One disability that is significantly misunderstood and misrepresented today is autism. Consider inviting an autistic person to join your club or class to share more about their experiences, and to learn about the neurodiversity movement. Be cautious about which organizations you approach for help; there are many autism-focused orgs that are not led by autistic people, and are actively doing harm to the autistic community. Ensure you are hearing a perspective that centers the autistic person. The hashtag #actuallyautistic on social media and elsewhere can help in this effort.
YCD Workshops on Disabilities
Below are example workshops YCD has hosted in the past through our conferences for students and educators; contact us to request more information or connect with a presenter.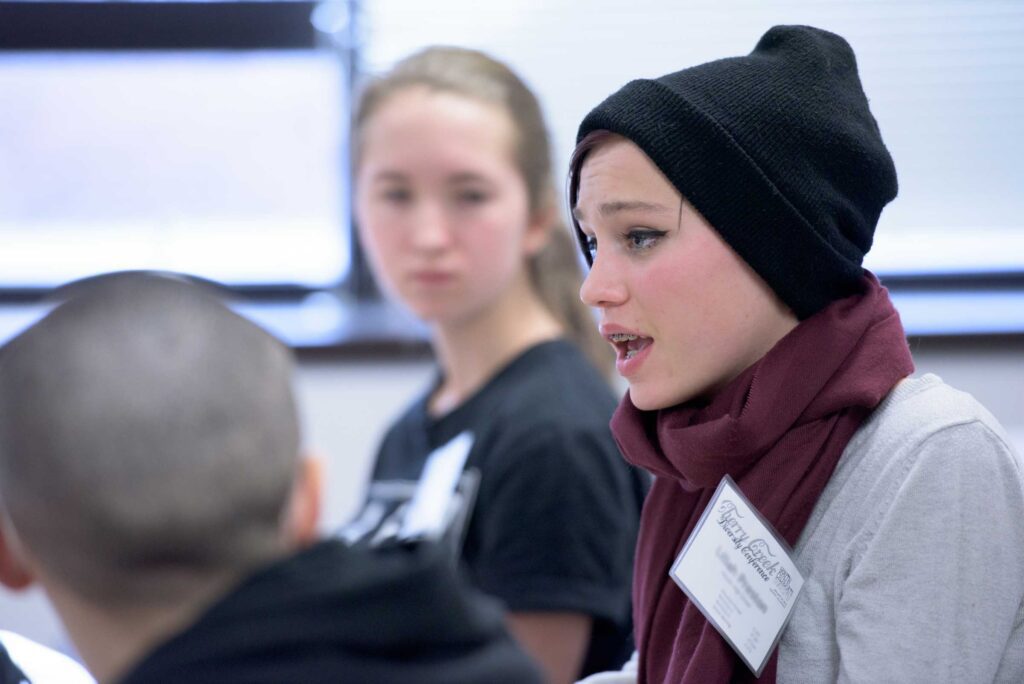 An #ActuallyAutistic Tour of the Spectrum
This workshop is a crash course on autism, the autistic community, and the neurodiversity movement. Led by an autistic self-advocate, this workshop will break down stereotypes and misconceptions about autism in order to help clarify who we are, what we think about ourselves, and how we perceive and interact with the world. It will also provide participants with the tools to support autistic friends and family and the language to advocate alongside us.
Presented by YCD Board Member and alumna Kierstin Miller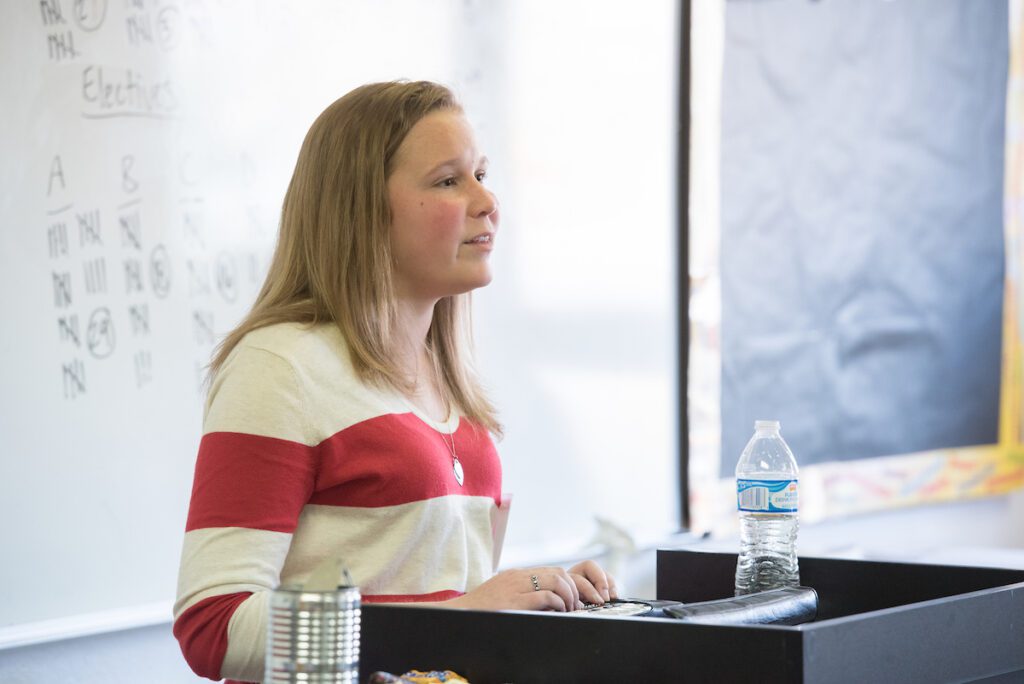 Character Counts: Not Judging People
Let's have a discussion about students who may be "different" than their peers. Using a hands-on demonstration, we will also talk about not labeling ourselves or one another. Not judging people is harder than it may seem; do you have what it takes?
Presented by blind speaker and activist Emily Zimmerman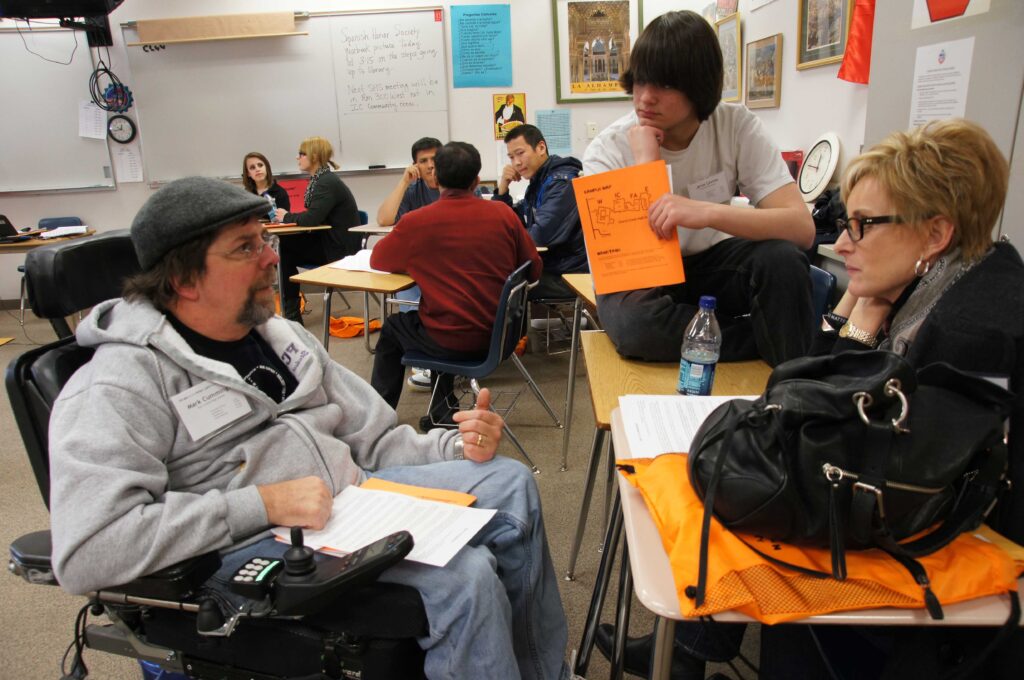 Disability, Advocacy, and Building Power
Join two advocates from the Colorado Cross-Disability Coalition in exploring how to become an advocate for disability rights or an ally for students with disabilities. We'll explore the intersection of disability and white privilege. We will give you concrete ideas on how to disrupt disability oppression.
Presented by the Colorado Cross-Disability Coalition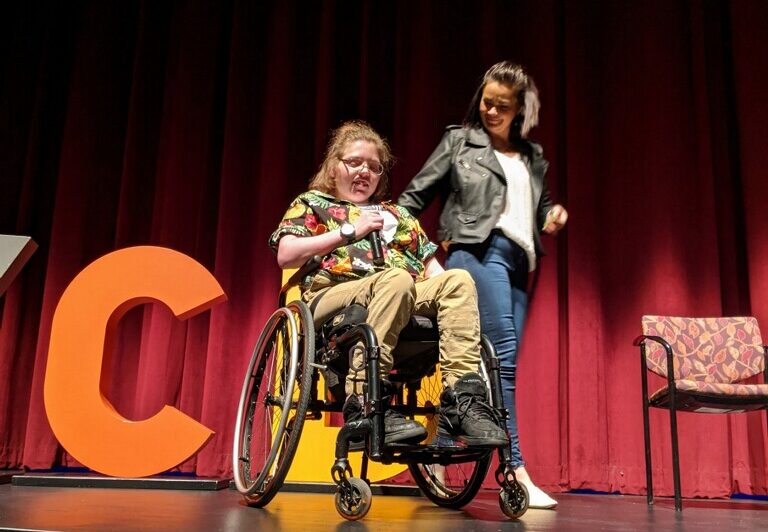 Living with a Physical Disability
A current high school student will give a presentation on what it's like to live with a physical disability. Gain insight on what others around us face and open your eyes to a new perspective that allows you to understand what you can do to be more inclusive and supportive of people with disabilities. Come with questions; there will be a question and answer portion and time for discussion.
Presented in various iterations by different local students
Disability Justice Leaders Who Guide Our Work
Here's a list of folx who are leading the conversation on disability justice today. They inspire and inform our work. Follow them on social media, or seek out opportunities to hear them speak to dig deeper on these issues.
Disability Positive Books for Students
Here is a list of recommended books for students and teens that explore and address disabilities and disability justice issues. You can find free e-books or your local library using OverDrive.com.
Disability Positive Books for Educators and Adults
And this list is for teachers, educators and adults looking for guidance on disabilities and disability justice within the classroom or school system.
Disability Positive Movies
Below are movies that address disabilities and disability justice topics in meaningful and compelling ways, and/or contain authentic and positive portrayal of people with disabilities.
Podcasts on Disability Justice
Here is a list of recommended podcasts you can download and follow to explore disability justice work in more detail.
Organizations Advancing Disability Justice
YCD partners with numerous organizations to offer education and trainings for students on disability justice issues. Below are some of these groups; we encourage you to look into what services, resources and information they can offer for a deeper exploration of disability justice.
Jump to: California | Colorado | New Mexico | Wyoming
YO! Disabled & Proud connects, organizes and educates youth with disabilities. Youth Organizing (YO!) develops community organizing activities to build a power base among youth with disabilities so that we can effectively work for change. We engage youth to learn about our history, the disability rights movement, disability pride, organizing and advocacy. Youth with disabilities build community with each other, develop a sense of leadership, a positive disability identity and organize and mobilize each other on issues that affect our lives.
The Center for People with Disabilities, based in Boulder, provides resources, information and advocacy to assist people with disabilities in overcoming barriers to independent living, including referrals, peer groups, advocacy, transition services, and an employment program.
The Colorado Association of the Deaf* researches educational, linguistic, vocational, and social issues, shares findings, develops policies, and proposes legislative initiatives to advance the human and civil rights of all deaf* people.
The Colorado Center for the Blind is a world-renowned training center located in Littleton. Grounded in a positive philosophy of blindness, the Center provides innovative teaching techniques, daily challenges and self-confidence that are the building blocks of independence, opportunity and success for all blind people.
Colorado Cross-Disability Coalition, based in Denver, is Colorado's only statewide organization run by and for people with all types of disabilities. Members consist of people with disabilities and our non-disabled allies (coworkers, employers, family members, friends, and neighbors), all working together to support disability rights. CCDC advocates for social justice for people with all types of disabilities through leadership development, grassroots organizing, advocacy, litigation, education and voter engagement.
Disability Rights New Mexico protects, promotes and expands the rights of persons with disabilities. They are the designated protection and advocacy program for New Mexico, and as such have authority under federal law to pursue legal, administrative and other remedies on behalf of persons with disabilities.
The Wyoming Institute for Disabilities, connected to the University of Wyoming, assists individuals with developmental and other disabilities and their families by promoting and supporting full community inclusion, community membership, independence, productivity and social participation through education, training, community services, and early intervention..
Do you have a suggestion of an addition or resource for this page? Share your idea with us.