YCD New Mexico supports high school teens and educators exploring identity, educating their peers and themselves, and making New Mexico schools inclusive for all.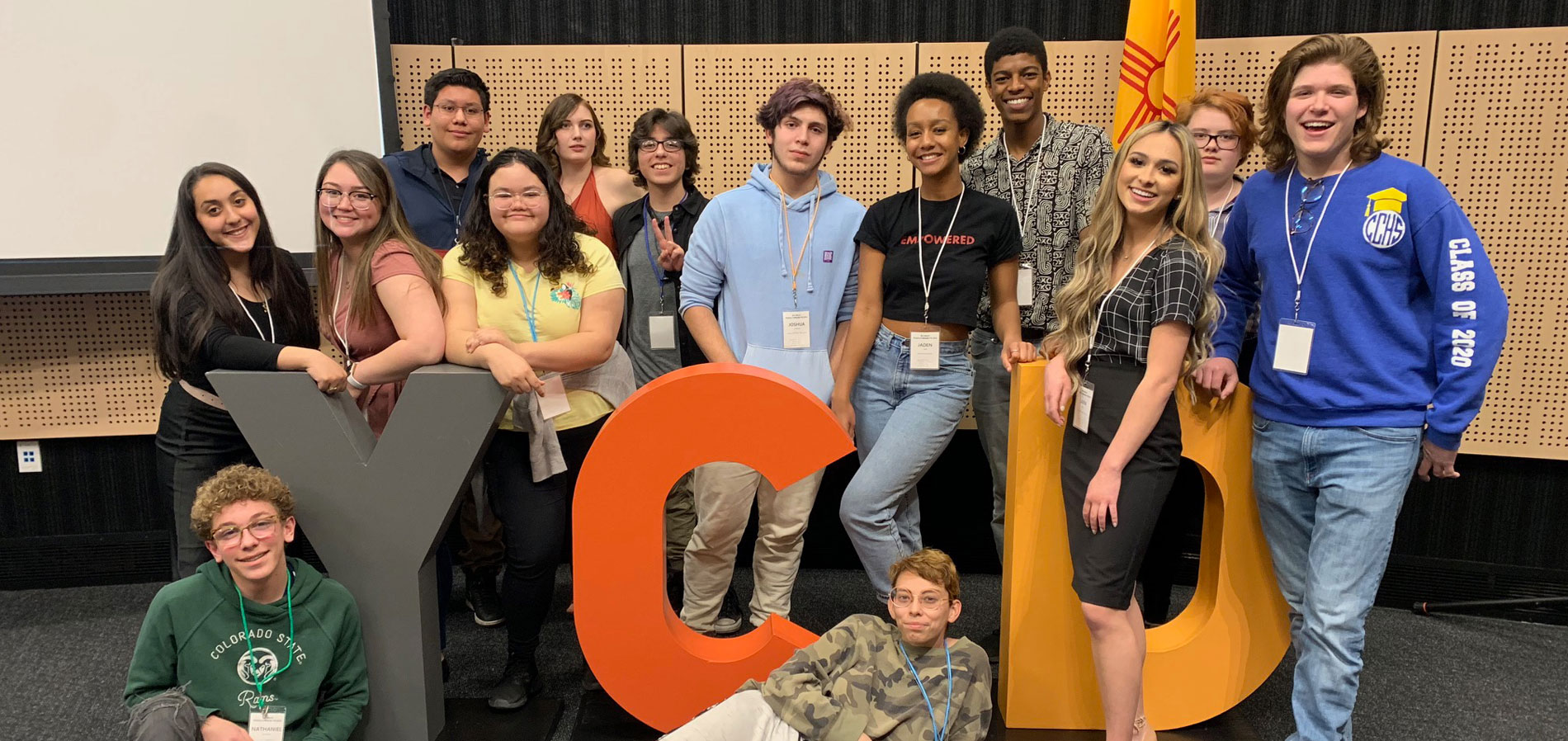 YCD New Mexico Student Board
Register Your School or Organization
Upcoming Events
Videos
Partners, Allies and Accomplices
YCD is proud to work with dozens of local, authentic non-profit organizations and community groups to provide workshops and education for our programs. Below is a representative list of the organizations involved with YCD New Mexico recently.
Participating Schools and Organizations
Donations and Sponsorship
The YCD New Mexico Student Board is working hard to plan events for the 2023-24 school year, but could use your support. We need to raise a total of $10,000 from the community to make this program a success. Please consider a donation or sponsorship to support these teens' efforts.
Contact Info