We challenge young people to recognize the impact of race and racism on American culture while also envisioning a future without racism.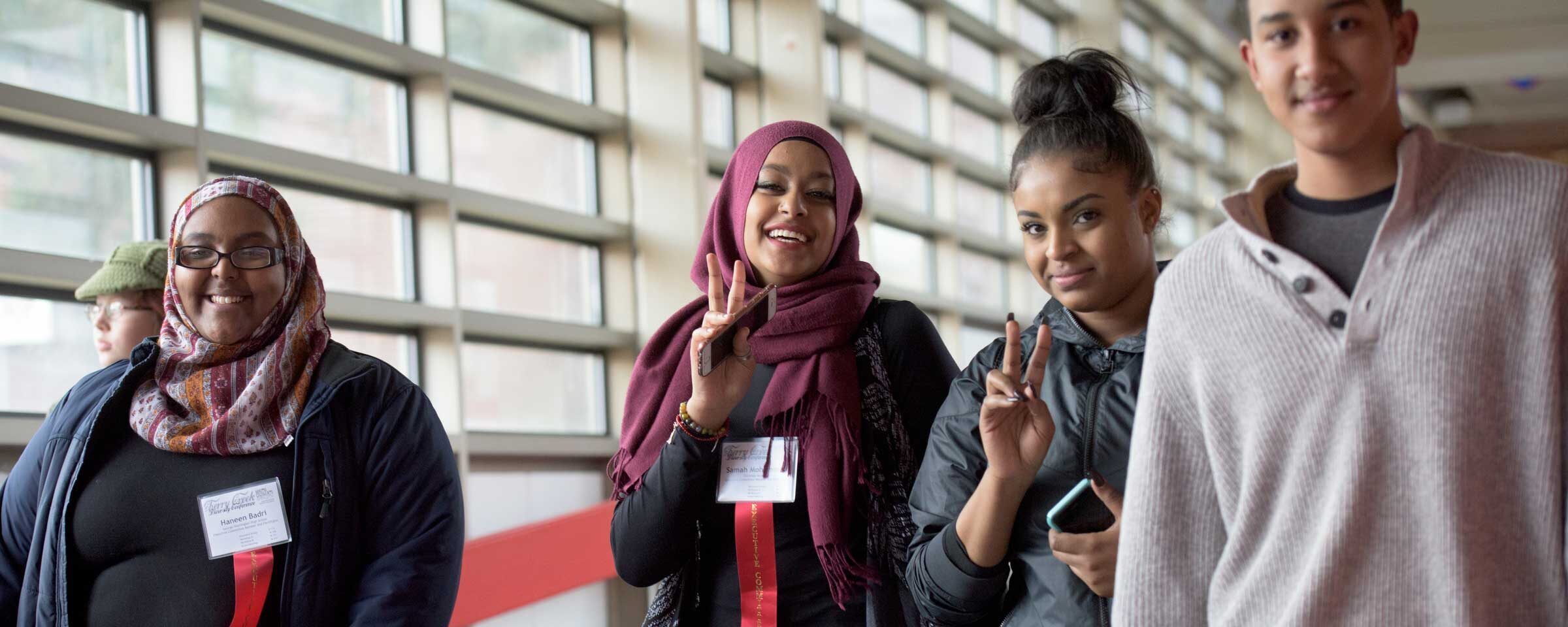 Defining Terms
First, let's distinguish between race, ethnicity, and culture (all from Maurianne Adams and Lee Anne Bell):
Race: a social construct that artificially divides people into distinct groups based on characteristics such as physical appearance (particularly color), ancestral heritage, cultural affiliation, cultural history, ethnic classification, and the social, economic and political needs of a society at a given period of time. Read more about how race is a social construct — and not grounded in science or genetics — here.
Ethnicity: a social construct that divides people into smaller social groups based on characteristics such as shared sense of group membership, values, behavioral patterns, language, political and economic interests, history and ancestral geographical base. Read more about the difference between race and ethnicity here.
Culture: a social system of meaning and custom that is developed by a group of people to assure its adaptation and survival. These groups are distinguished by a set of unspoken rules that shape values, beliefs, habits, patterns of thinking, behaviors and styles of communication.
Some additional and important definitions:
How Racial Injustice Shows Up in Today's World
Local Actions to Address Racial Justice
Here are just a few ideas of ways students can take action locally to advance racial justice and anti-racism in your school or community:
YCD Workshops on Racial Justice and Anti-Racism
Below are example workshops YCD has hosted in the past through our conferences for students and educators; contact us to request more information or connect with a presenter.
Racial Justice Leaders Who Inspire Us
Here's a list of just some of the folx who are leading the conversation on racial justice and anti-racism today, whether locally or nationally. They inspire and inform our work. Follow them on social media, or seek out opportunities to hear them speak to dig deeper on these issues.
Who inspires your work on racial justice and anti-racism? Share your points of inspiration with us on Twitter:
.@ycdiversity My work on racial justice is inspired by

Tweet
Racial Justice Books for Students
Here is a list of recommended books for students and teens that explore and address racial justice issues. You can find free e-books or your local library using OverDrive.com.
Racial Justice Books for Educators and Adults
And this list is for teachers, educators and adults looking for guidance on racial justice within the classroom or school system.
Movies Addressing Racial Justice
Below are movies that address racial justice topics in meaningful and compelling ways.
Podcasts on Racial Justice and Anti-Racism
Here is a list of recommended podcasts you can download and follow to explore racial justice work in more detail.
Organizations Advancing Racial Justice and Understanding
YCD partners with numerous organizations to offer education and trainings for students on racial justice issues. Below are some of these groups; we encourage you to look into what services, resources and information they can offer for a deeper exploration of racial justice and anti-racism.
Jump to: California | Colorado | Nevada | New Mexico
Do you have a suggestion of an addition or resource for this page? Share your idea with us.