Join hundreds of teens and teachers from across New Mexico on Saturday, April 23, 2022, for a unique and powerful day planned entirely by and for students.


Teens from large and small, urban and rural, public and private schools across New Mexico are invited to join the 4th annual New Mexico Diversity Conference for Youth, to be held in Albuquerque on Saturday, April 23, 2022. This is a unique opportunity for students fighting for inclusion and social justice to come together, learn from experts on a variety of issues, and brainstorm projects to improve their schools and communities. Our last in-person conference had over 400 in attendance; we anticipate an even larger audience in 2022.
COVID-19 Update: This event has been postponed to Saturday, April 23, 2022. Contact us with any questions.
Past Keynote Speakers
The keynote speaker for the Conference is selected each year by the YCD New Mexico Student Board. We'll announce it here when finalized; in the meantime, here is a list of the incredible and inspiring people who have addressed attendees for the past three years.
Who Should Attend
The Conference is open to all high school students and supportive teachers/adults from across New Mexico. In particular, this event is a great opportunity for groups such as:
Diversity or multicultural student clubs
Student councils
Peace/conflict resolution-focused organizations, including PeaceJam and Interact
Religious student organizations interested in exploring interfaith dialogue and positive social change
Clubs celebrating specific student ethnicities, including Black Student Alliance, Latinx or Hispanic student clubs, Native/Indigenous student clubs and others
Gender/sexuality-focused student groups, including gay-straight alliances
Female empowerment student clubs
Peer counselors
Deaf students and their allies, including ASL signing clubs
Disabled students from all backgrounds
Creative writing and performance student groups, including poetry, spoken word, hip-hop, dance and other clubs
Students from a local youth organization, even if they attend different schools
ANY group of teens interested in improving their school's culture or making a positive change in their community
Schedule
We fill the conference day with numerous opportunities for students and teachers to discuss, engage and explore the topics that are most important to them. Click any portion of the day below for more information. You can also download a printable version of the day's schedule.
Arrival and Parking / 8:30 – 9:30 am

We are still searching for a venue for the 2022 conference, but will announce it here! If your school is interested in hosting the 2022 event, contact us.

If your group is not traveling to the event together, agree on a specific time to arrive as a group in advance. Once parked, follow the balloons to registration.
Breakfast / 8:30 – 10:00 am

We provide a light breakfast, including bagels and cream cheese, yogurt, fruit and muffins, as well as water and coffee. Participants are then ushered as a school group to the main auditorium to register.
Registration and Morning Entertainment / 8:30 – 10:00 am

Group leaders register their clubs or groups; registration takes a matter of minutes. Each school receives a packet containing materials for the conference day, including nametags. An emcee and various student groups from around the state keep participants entertained as we get closer to starting the formal program.
Opening Ceremonies and Keynote Speech / 10:00 – 10:50 am

Opening Ceremonies begin with welcome speeches by the conference student co-chairs and educational leaders. Each year the Student Executive Committee works hard to identify and invite a notable public speaker to address conference attendees. In 2020 we were addressed by slam poet and community activist Hakim Bellamy.
Discussion Groups and Lunch / 10:55 am – 12:25 pm

The first interactive session of the conference day involves informal group discussions of students from all over the state led by trained student facilitators. Students have an opportunity to speak their mind about the social issues they are facing in their schools and communities, and hear from other students from across the state who may be facing similar or different issues. Lunch is served at this time as well. While students are in their discussion groups, faculty advisors meet to have professional development workshops on teaching for equity and social justice.
Workshop A / 12:35 – 1:45 pm
Workshop B / 1:50 – 3:00 pm
Action Planning Meetings / 3:05 – 3:40 pm

All attendees meet back with their schools or organizations for a brainstorming discussion on creating an action project for the second semester. Each school is free to identify whatever issue is most pressing to be addressed, and YCD provides support and guidance as students plan, enact, and evaluate their project.
Closing Ceremonies / 3:45 – 4:15 pm

We finish the day by giving out a community award, viewing a video montage, and hearing from an exceptional musical performer.
Workshops
The 20+ workshops offered at the Conference each year are chosen by the YCD New Mexico Student Board, so that the topics are constantly reflecting the needs, interests, and challenges facing New Mexico's teens.
Below is the partial list of workshops that took place at the 2021 Conference. We will post the updated list of workshops for the 2022 event no later than February 1, 2022. Hover over any slide to pause the animation.
Propose a Workshop
Do you have an idea for a good workshop at this event? We are currently accepting proposals and would love to hear from you! Past presenters have included high school students, non-profit organizations, teachers, parents, and interested members of the community.
Travel and Lodging
In general, school groups within a 3-hour drive of the Albuquerque Metro area can attend the event without requiring overnight stays.
For groups coming from further away, YCD will negotiate a hotel room block. Check back here for more information, or contact us.
Registration
If you're ready to join the Conference, great! Interested schools and youth organizations are asked to register for YCD New Mexico, which grants full access to all of our programming throughout the 2021-22 school year, including this Conference.
Contact Info
For more information about the YCD New Mexico Student Board, contact either organizer for the program: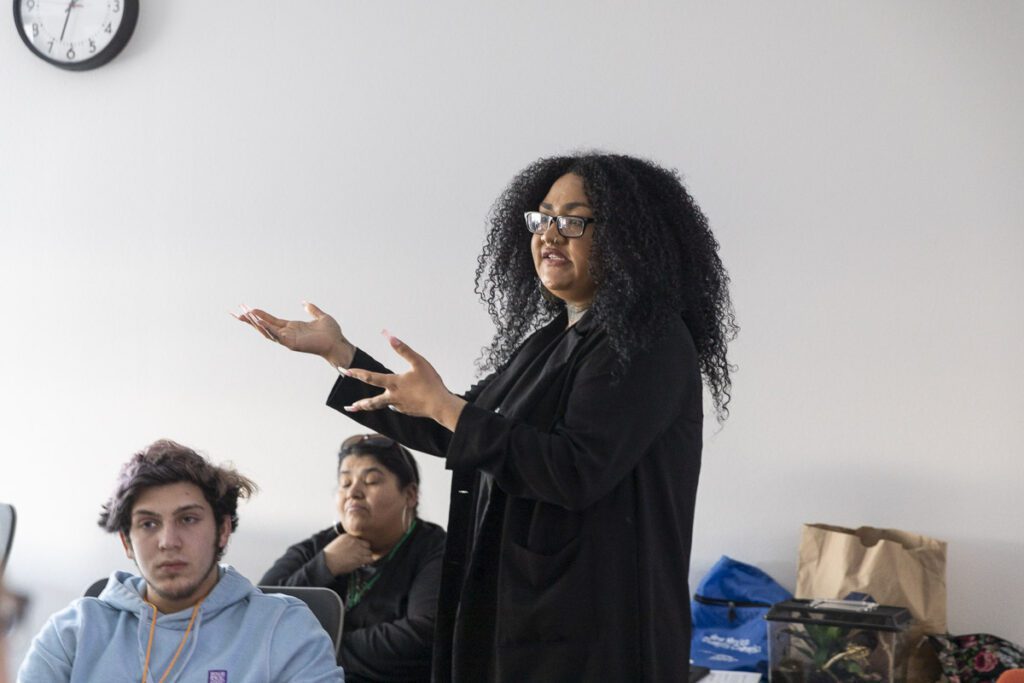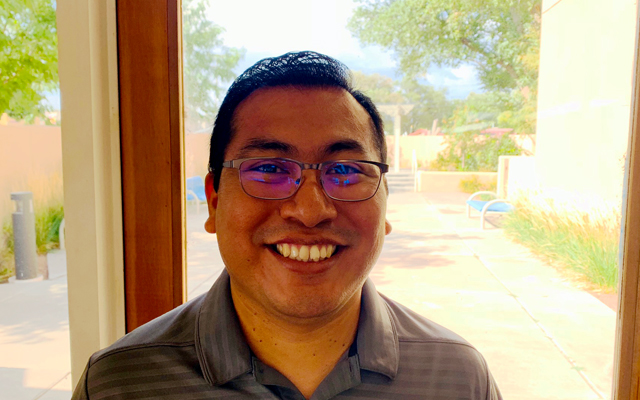 For questions about registration, payment, or anything else, contact YCD's Executive Director: