YCD has multiple ways for companies and organizations to demonstrate their support of youth working and striving for inclusion and justice.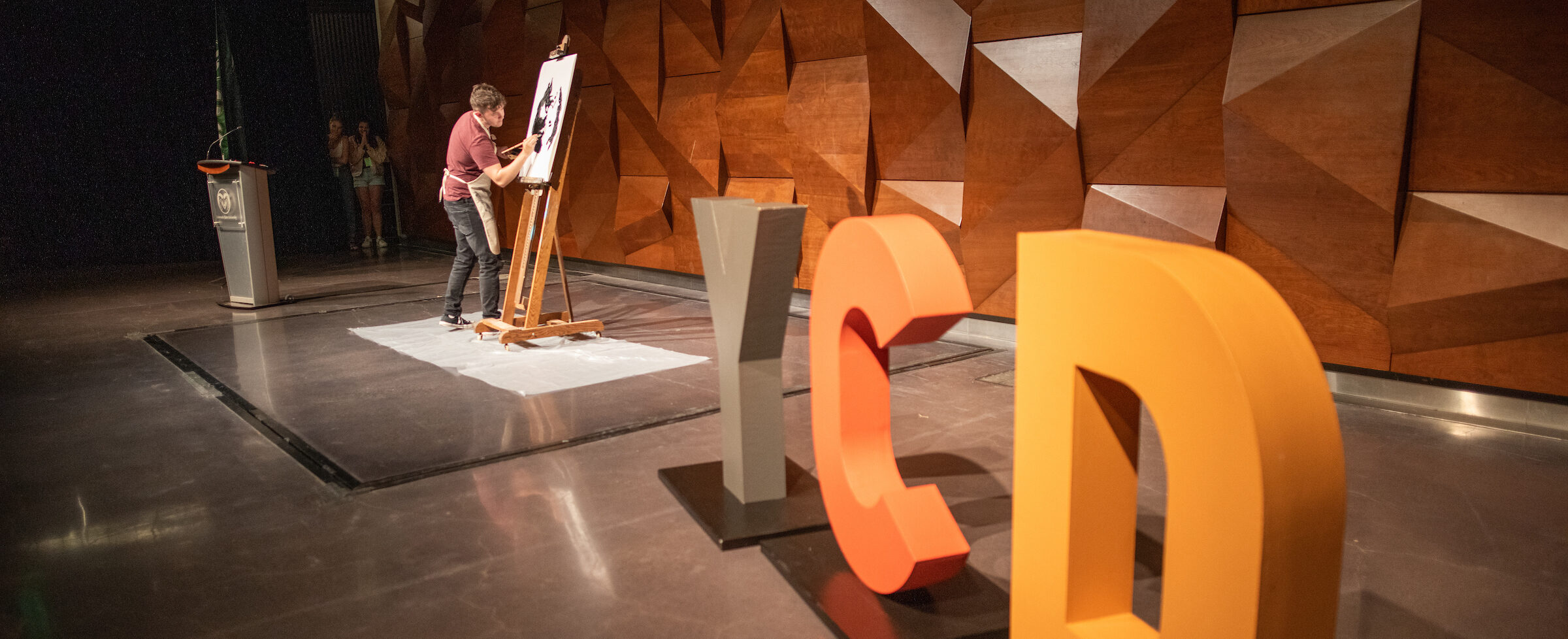 A Time to Unite Presenting Sponsor
YCD is currently seeking a presenting sponsor for A Time to Unite Virtual Festival.
This unique event will feature interviews, panels, performances, and more created and curated by students from across the U.S. to address the unique challenges faced by young people in 2021.
Last year's Virtual Festival was watched by over 1,800 viewers across the country; we anticipate an even larger audience in 2021.
The Presenting Sponsorship starts at $10,000, with funds going directly to support the Student Virtual Board and our work to reach youth across the country who are working toward inclusion and social justice.
Stand-alone thank you post on social media by YCD to over 3,000 followers
Stand-alone thank you post on social media by YCD Board members to over 1 million followers
Prominent verbal and visual mention at the beginning of each hour of the Festival, including thanks by student hosts
Logo watermark included on all videos produced from Festival and available for replay on YouTube
Logo included in banner design for all promotional materials for the Festival
Prominent display of linked logo on Festival website
Prominent mention in post-event email blast to YCD mailing list of over 5,000
Display of linked logo on Festival website
YCD Program Guide Sponsor
YCD is currently seeking a Program Guide Sponsor to support the development, maintenance, and publicity of our The YCD Guide for the 2021-22 school year.
This document will be downloaded by hundreds of teens across the U.S. working to establish anti-oppression clubs, build an inclusive community in their schools, and create positive social change across a wide array of issues.
A draft list of sponsor benefits is listed here, but we are open to dialogue with interested groups to ensure the benefits match your company's goals for sponsorship.
Program Guide sponsorship starts at $10,000, with funds going directly to support our organization's ability to maintain this vital resource for students and teachers.
Full-page advertisement in the Guide
Logo appearing on front cover of Guide
Invitation to create welcome video posted on YCD website
Invitation to meet and greet YCD's Student Virtual Board
Prominent display of logo on YCD website
Mention of sponsorship in email blast to YCD mailing list
Mention of sponsorship over YCD social media channels
First right of refusal to sponsor Guide following school year
Sponsors for YCD Programs
Every YCD program seeks support from the local community through platinum, gold, silver and bronze sponsorships.
Available options include:
Platinum sponsorship starts at $5,000; gold at $1,000; silver at $500; and bronze at $250. Funds are used for specific programs, so you can direct your support to the relevant community or program.
Ready to pledge your support?